Our most read news of 2021
11/02/2022
Posted by:

Gaetan Dermien

Category:

News, Togo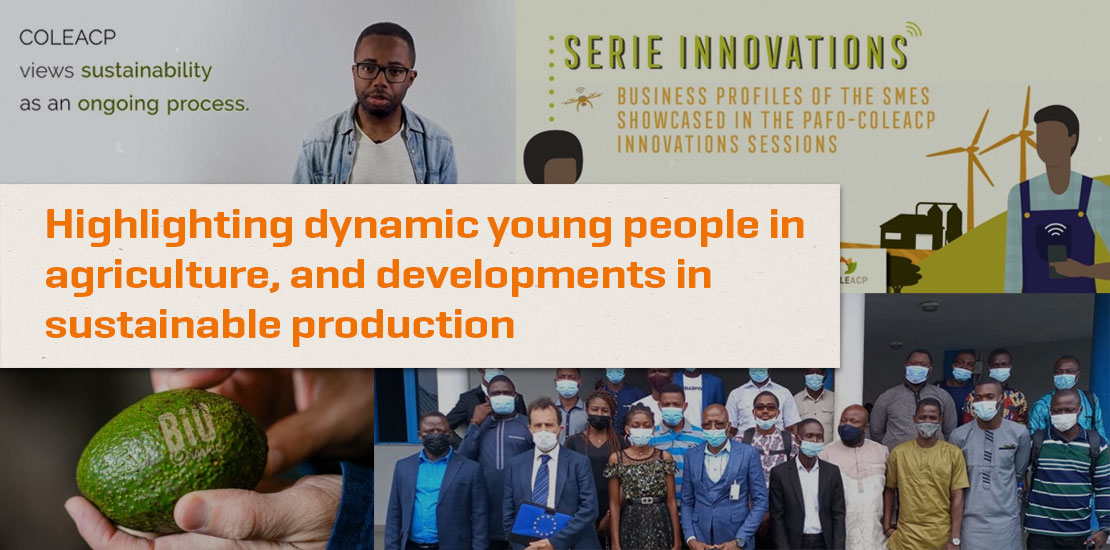 Highlighting dynamic young people in agriculture, and developments in sustainable production
COLEACP's most viewed news stories last year featured environmental sustainability training, organic regulation, agripreneurs, and incubator training for young technical managers in Togo.
These activities are supported by the EU-funded Fit For Market and Fit For Market SPS programmes, and the STDF project in Togo, part of a suite of programmes implemented by COLEACP.
Launch of group distance training on Environmental Sustainability Management

A new training series under the Fit For Market programme focuses on "Environmental Sustainability Management". It covers sustainable management of soil, water and waste. Since May 2021, pairs of our ACP expert trainers have delivered online group training to 134 participants from around 30 countries. At the end of the training, companies are offered additional support through in-company coaching. You can read more about this "cascading" capacity building here.

Understanding the new EU organic regulation

In June, an online workshop from the Fit For Market SPS programme presented the changes and potential impacts of the new European Union (EU) Organic Regulation 2018/848, which enters into force in January 2022. COLEACP's latest "Update on the new EU Organic Regulation and associated Implementing and Delegated Acts" (November 2021) is available here.

Innovations Series: Success stories of entrepreneurs in Africa

The Pan-African Farmers' Organization (PAFO) and COLEACP (through the Fit For Market programmes) jointly organise the Innovations Series of webinars, which highlight African farmer-led businesses and SMEs. The first five sessions have reached out to 1,782 participants from more than 100 countries worldwide. Each session includes contributions from inspiring entrepreneurs, some of whom are showcased in this article.

Togo: Young people honoured at closing of "Incubator for Technical Managers" project

This innovative STDF-funded project to develop the skills of young technical managers provides a model for future training. The project was implemented by COLEACP in collaboration with Togolese companies, working in partnership with the European Union Delegation, the German development agency GIZ, the Plant Protection Directorate (DPV) of Togo, and the producers' association APROTELF. In June we celebrated the enthusiasm, motivation and endurance of all 22 young participants receiving their certificates, as well as the dedication of the trainers and the strong involvement of the Togolese companies. You can read more about the project here.
These activities are supported by the Fit For Market and Fit For Market SPS programmes, implemented by COLEACP within the Framework of Development Cooperation between the Organisation of African, Caribbean and Pacific States (OACPS) and the European Union. Fit For Market is co-funded by the French Development Agency (AFD).
The activity in Togo was organised within the framework of the Project to strengthen the National Phytosanitary Control and Certification System for Fruit and Vegetables in Togo supported by the Standards and Trade Development Facility (STDF) project and implemented by COLEACP.