IICA-COLEACP Caribbean Agrifood Business Session n°7
20/12/2022
Posted by:

Gaetan Dermien

Category:

Caribbean, News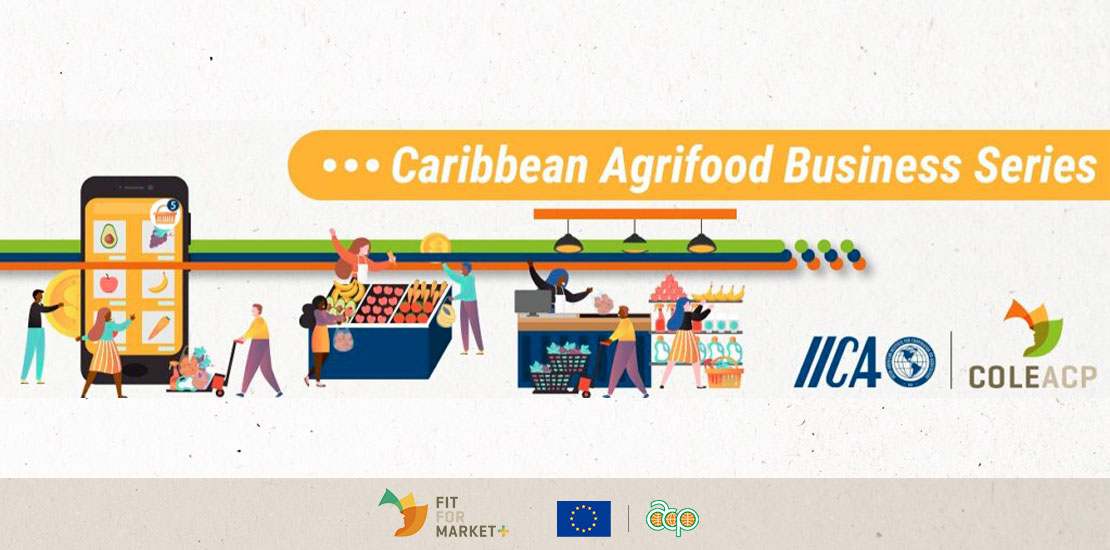 On 23 November 2022, during the 7th Caribbean Agrifood Business Session organised by IICA and COLEACP, several Caribbean companies shared their journey to successfully entering lucrative markets. The online session was attended by over 180 participants from the Caribbean region, Africa and Europe (agenda of the session; spearkers' biodata). The recording of the session is available on COLEACP's YouTube channel.
Norman McDonald presented the Jamaican company Canco Ltd. and its brand, Linstead Market, of high-quality products such as canned ackees, calaloo and breadfruit slices. Canco Ltd. is one of the first two Jamaican companies to legally gain access to the US market.
CEO Kenneth Van Gom presented the Surinamese company Gom Food Industries Ltd, an agro-food company that produces nine different sauces and marinades, based on family recipes. The company successfully expanded by continuously investing in marketing and developing market entry strategies, participating in seminars and trade fairs, and investing in research and development.
The Alliance of Rural Communities of Trinidad and Tobago (ARCTT), co-founded and -directed by Gillian Goddard, supports and develops financially independent, community owned chocolate businesses and affiliated projects. The ARCTT and cocoa producers jointly brand, market and distribute the products.
Don Fletcher, founder of Trinidad-based company Meico Ltd., shared key advice based on the company's experience of manufacturing healthy local fruit drinks sold on the domestic market under the brand BareFruit Juices. The company developed strong relationships and trust with the farming communities of Trinidad and Tobago.
Initiatives supporting entrepreneurship were also highlighted during the session. Ricardo Berris founded the commerce platform Purpusly LLC to bring together consumers and underrepresented, purpose-driven brands from across the globe to create stronger social and environmental impacts. Keith Flett created One Skip, LLC, the first company solely focused on fisheries development from a for-profit point of view specialised in the digital transformation, investment and market linkages.
This series is supported by the Fit For Market SPS programme, implemented by COLEACP within the Framework of Development Cooperation between the Organisation of African, Caribbean and Pacific States (OACPS) and the European Union.