Rural women – heroes and role models – are not celebrated enough
15/10/2021
Posted by:

Sandra Borma

Category:

Angola, Caribbean, Ghana, Kenya, Liberia, News, Nigeria, Pacific, Somalia, Tanzania, Uganda, Zimbabwe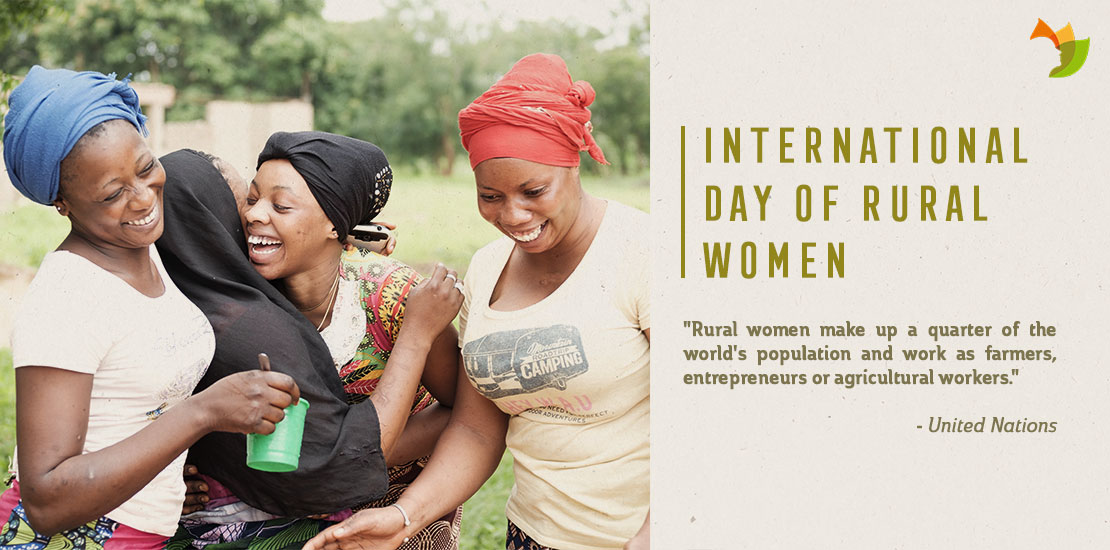 Did you know?
"Rural women make up a quarter of the world's population and work as farmers, entrepreneurs or agricultural workers" United Nations.
To celebrate the International Day of Rural Women (15 October) and World Food Day (16 October), COLEACP joins the UN in celebrating the resilience of rural women in the wake of Covid-19.
The pandemic has affected most sectors, and many are still struggling to recover. Agriculture is no exception, especially the women in this sector. According to the UN, the impacts are "even more serious for women and girls, especially in rural areas".
"The pandemic has increased inequalities around the world; the most vulnerable populations are once again the hardest hit, and not just in emerging countries" (Jeremy Knops, General Delegate, COLEACP). So COLEACP ensured that it could continue to operate in the face of this upheaval through its Covid-19 action plan. The focus includes women working in the agricultural sector, who contribute enormously to development, and are the first to be affected by this pandemic.
COLEACP's holistic and inclusive approach strives to highlight women in ACP countries who are committed to the sustainable and inclusive development of horticulture, as they contribute to agricultural production, food security and nutrition, and building adaptive capacity to climate change.
Through its programmes, COLEACP supports women in the horticulture sector to build their capacity through training (group training and via our e-learning platform). We also provide support in business management and access to finance to address gender inequalities.
A good example is Affiong Williams, CEO of Reelfruit, Nigeria, a company that creates new value chains by processing fresh fruit in value-added convenience products and like snacks, and building its own distribution network. ReelFruit works actively to empower women by introducing female farmers to high-value mango farming. It is supporting 45 women aged between 18 and 50, who have on average 3 children, to receive Global G.A.P. training on mango farming.

You can see more examples of rural women entrepreneurs featured in the PAFO-COLEACP Innovation Series here.
To rural women from all ACP countries, we wish you a good International Day of Rural Women. We can't encourage you enough. You are our heroes!