Zimbabwe: Pineapple smallholders achieve organic certification
10/09/2021
Posted by:

Sandra Borma

Category:

Africa, News, Zimbabwe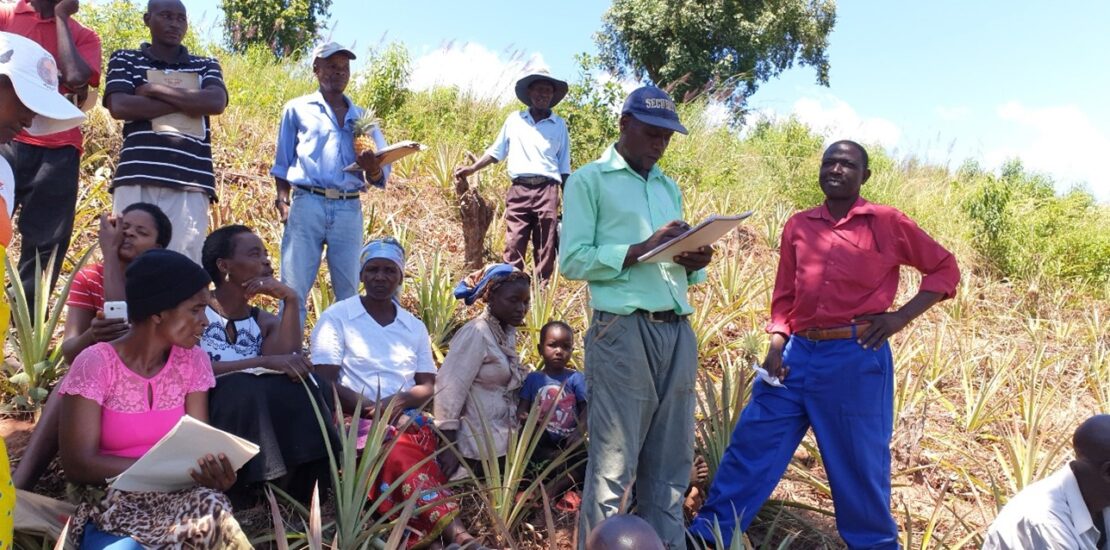 "The Trust is excited, ZimTrade is thrilled, GreenStone Foods is over the moon whilst COLEACP is looking at building on this success to help the Trust grow. What a journey!"
William Zirebwa, COLEACP National Relay Zimbabwe
In August 2021, 45 smallholder pineapple farmers in Rusitu Valley, Chipinge, members of the Rusitu Valley Fruit Growers and Marketing Trust (RVFGMT), received a major boost when they achieved organic certification of their pineapples by Ecocert (The Herald, 27 August). The attainment of organic certification is a critical milestone in reaching lucrative global markets for organic fruit.
The long journey to organic certification was impacted by events – the pineapple producers were strongly affected by Cyclone Idai in 2019; and two years later the final auditing process took place at a challenging time as Covid 19 cases spiked in Harare.
In 2019, following the devastation caused by the cyclone, the National Trade Development and Promotion Organisation ZimTrade requested COLEACP support for RVFGMT. Organic certification was prioritised as the key ambition. In collaboration with ZimTrade and other partners, notably including GreenStone Foods (the international offtake market earmarked by the Trust), two years of intensive work, negotiation and cooperation have now resulted in successful certification by Ecocert.
COLEACP will report in the coming weeks on RVFGMT's challenging journey to certification, as well as potential future tasks including growing the Trust, constructing a basic packing facility, and adding GLOBALG.A.P. certification. All of the partners have gained from this experience, and we look forward to sharing our learning.
This COLEACP activity is supported by the Fit For Market programme, implemented within the Framework of Development Cooperation between the Organisation of African, Caribbean and Pacific States (OACPS) and the European Union, and co-funded by the French Development Agency (AFD).