World Youth Skills Day: the Caribbean ecosystem supporting youth entrepreneurship
15/07/2023
Posted by:

Sandra Borma

Category:

ACP EN, Corp EN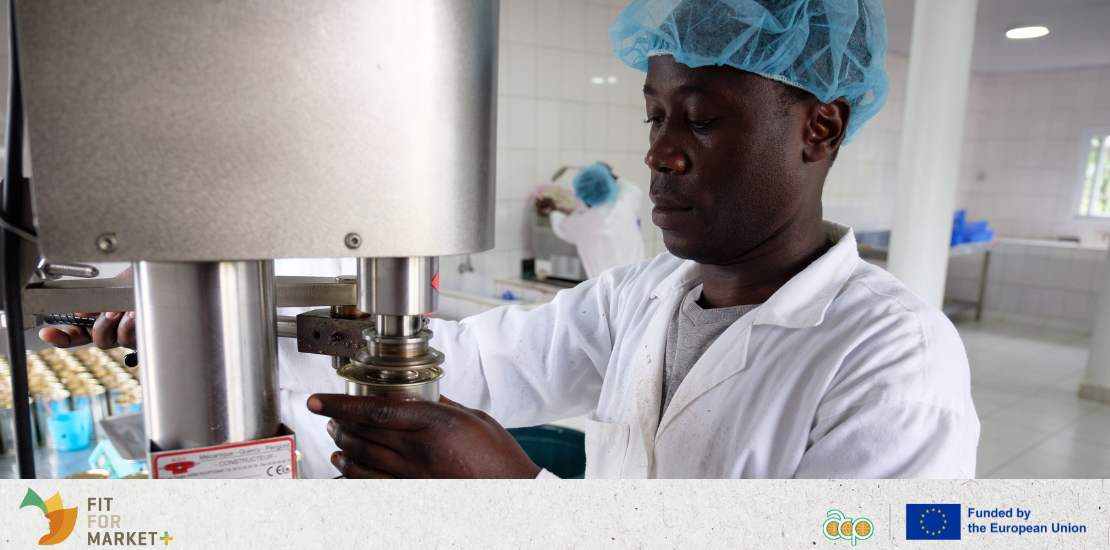 World Youth Skills Day focuses on the strategic importance of equipping youth with skills for employment, decent work, and entrepreneurship. Youth play a central role in the agricultural value chain, however youth-specific support systems must be in place to enable their success. This calls on an entrepreneurial ecosystem that attracts young entrepreneurs and understands their needs. To continue this discussion, the IICA-COLEAD Caribbean Agrifood Business series held its ninth session focusing on Successes from innovative youth-led businesses/SMEs in the agrifood sector.
The first panel of this session featured four youth-led enterprises working across different value chains who strengthen local and regional economies by creating employment and supporting sustainable agriculture, as well as contributing to healthier diets by offering healthy, local alternatives to imported products.
María Elsy Abreu (Dominican Republic), highlighted how her family-led company Cacao Mae represents true Dominican cacao via the sale of high value, organic and fair trade certified products made from 100% pure cacao with no fillers, sugars or additives.
Lidia Díaz (Dominican Republic) presented on how Plant Powered SRL is producing high quality, vegan, gluten-free and locally sourced products. Branded by eye-catching, quality packaging, this company offers meat and dairy substitutes and ready-made frozen meals from Latin American, Caribbean, and Afro-Hispanic gastronomy. Delphino Gilbert Cassar (Bahamas) presented Eeden Acres, the island's first hydroponic container farming system, currently growing leafy greens, lettuce varieties, herbs, edible flowers, and micro greens. Products are delivered to the end-consumers through short, local supply chains that enable fresh produce and reduce food miles, food waste and the country's import bill.
Kashar Daniel (Saint Lucia) explained how Fresh Harvest incorporates cost-effective and simple technologies to ensure a safe, sustainable supply of fresh fruit and vegetables. The company strives to inspire a new generation of farmers, which is critical to address the challenges associated with the aging population of the agricultural industry.
Within their presentations, the entrepreneurs shared how support received from various entities helped them developing their product (range), market(s) and entrepreneurship skills. The second panel featured three entities that support youth entrepreneurs in the Caribbean at various levels of the entrepreneurial stage and in various sectors.
One Guyana Agriculture Inc, presented by Teesha Mangra-Singh, is currently fostering the Agriculture and Innovation Entrepreneurship Programme (AIEP) to train youth and provide them with skills and resources to become successful agribusiness owners and contribute to the increase of domestic production of high value crops.
Shedron Collins leads Youth Business Trinidad and Tobago (YBTT), which aims to support the incubator and accelerator levels of socially, environmentally and economically sustainable youth-led businesses. Shedron recommends entrepreneurs to interact with as many institutions as possible to gain the necessary technical tools and skill sets for running a business.
Gregory Fergusson presented the work of Barbados Youth Business Trust (BYBT) in improving the social and economic conditions of youth by assisting skills development through training, financial support and mentoring. BYBT operates via a holistic approach and offers programmes and services catered to different types of entrepreneurs and the various stages of their journeys.
About the IICA-COLEAD Agrifood Business Series
Launched through a collaboration between IICA and COLEAD, the Caribbean Agrifood Business Series aims at showcasing successful agri-food Caribbean-led businesses and SMEs that contribute to the development of a more sustainable and resilient agriculture sector in the Caribbean region – including those led by women and youth. Nine sessions have been held gathering more than 2,100 participants from more than 70 countries on different continents. Find out more about the 35 featured entrepreneurs and farmers groups in this article.
This activity is supported by the Fit For Market Plus (FFM+) programme, implemented by COLEAD in the framework of the development cooperation between the Organisation of African, Caribbean and Pacific States (OACPS) and the European Union.
This publication is supported with the financial support of the EU and the OACPS. Its contents are the sole responsibility of COLEAD and can under no circumstances be regarded as reflecting the position of the EU or the OACPS.