Using digital technology for a pilot project of a Ugandan professional association
11/10/2023
Posted by:

Sandra Borma

Category:

Corp EN, News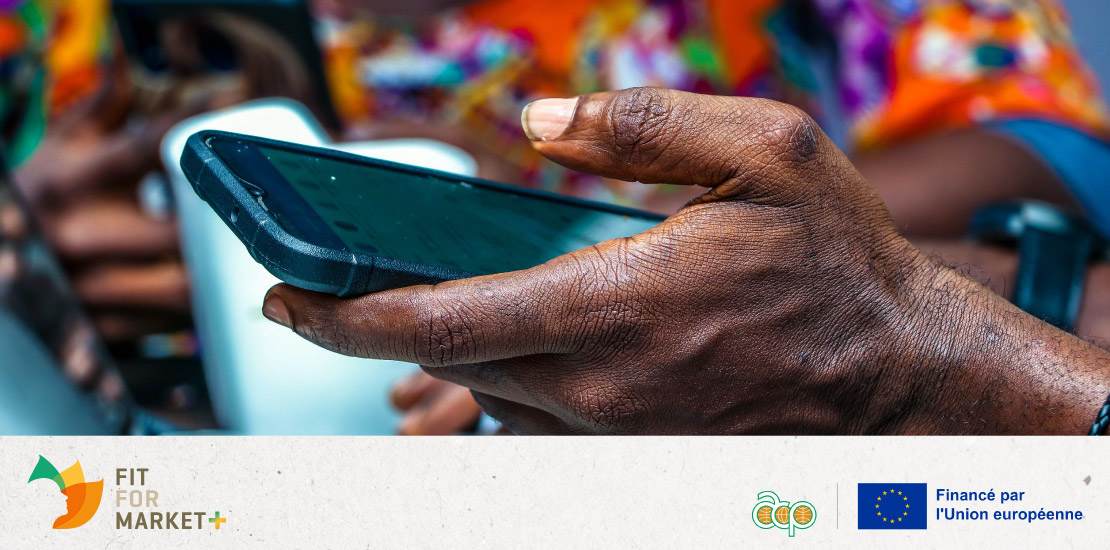 The avocado sector is developing rapidly in East Africa. There are many opportunities to be seized, but to keep avocado yields high and constant while respecting the environment, sustainable soil management is becoming increasingly crucial. However, there is no single sustainable approach, as soil composition and growing conditions vary considerably from one site to another. To preserve soil fertility, it is essential to adopt practices and recommendations that are adapted to the specific characteristics of the soil, while taking account of the farmer's socio-economic context. However, the cost and accessibility of laboratory soil analyses often prevent their widespread use before fertilisers or other inputs are applied.
In Uganda, avocados come mainly from small farms with very diverse production systems. Gaining a better understanding of the profiles of farmers and their farms has become a major challenge for a trade association like the Avocado Association of Uganda (AAU), whose mission is to help its members develop their businesses in a sustainable way. Digital tools make it easier to profile farmers and, beyond that, to find intelligent solutions for the efficient collection, collation and analysis of data from a variety of farms. Hand-held spectrometers have also opened up new perspectives by enabling direct measurements in the field, which can considerably improve decision-making processes and optimise the allocation of resources in avocado growing.
It is in this context of both market opportunities and organisational challenges that COLEAD, via the FFM+ programme, has launched a pilot project in partnership with the AAU with the following objectives:
Develop a data collection strategy (farm size, location, varieties grown, cultivation practices, yield history, farmers' income levels, etc.)
Calibrate soil scanner measurements (in-depth field tests and comparisons with laboratory soil analyses. The calibration process must consider factors such as soil pH, nutrient content, organic matter and texture)
Test and validate digital technologies at scale (pilot programme involving 150 avocado growers; the aim here is to validate the practicality, effectiveness and efficiency of digital tools in real-life scenarios)
Conduct a business case forecast (the role and potential benefits of implementing digital technologies with a view to facilitating the adoption of technologies by farmers).
A pilot project of this kind, launched with a professional organisation representing a strategic value chain, will make it possible to assess the applicability of new technologies and their projected profitability. Once adapted to the needs of the sector, they can easily be transferred to other associations active in the avocado sector in order to promote informed decisions, optimise the allocation of resources and create a more competitive and sustainable avocado industry in East Africa.
This activity is supported by the Fit For Market Plus (FFM+) programme implemented by COLEAD as part of the development cooperation between the Organisation of African, Caribbean, and Pacific States (OACPS) and the European Union.
This publication has received financial support from the EU and the OACPS. The contents are the sole responsibility of COLEAD and can in no way be taken to reflect the views of the EU or the OACPS.