Summaries of the two first OECD-COLEACP Fruit and Vegetables Industry Sessions
14/04/2022
Posted by:

Gaetan Dermien

Category:

ACP EN, News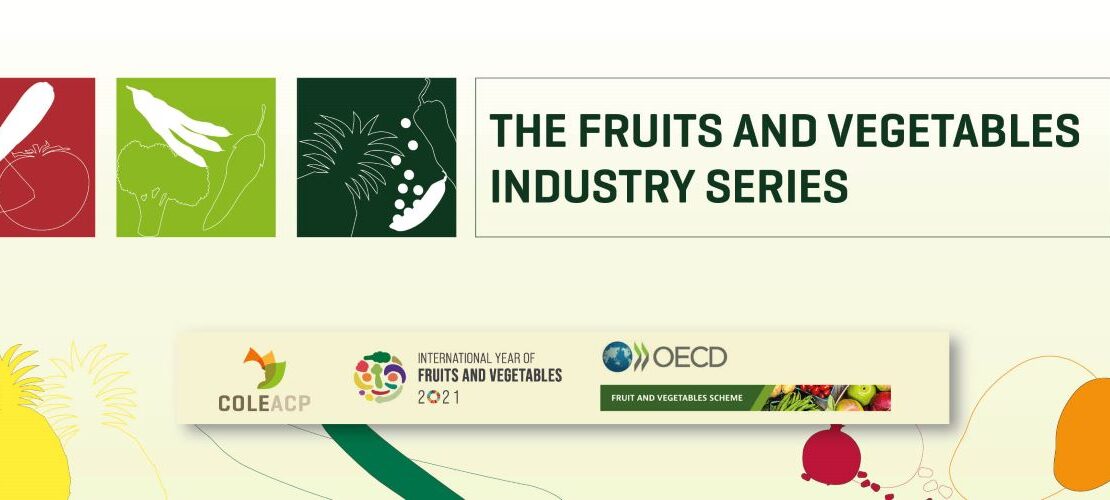 In 2021, OECD Fruit and Vegetables Scheme and COLEACP launched the Fruit and Vegetables Industry Series to highlight the significance of the sector and to celebrate the United Nations 2021 International Year of Fruits and Vegetables (F&V).
The series aims to share knowledge of both local and export markets and operators; enhance understanding of the sector's contribution to sustainable production and consumption; promote the contribution of fruit and vegetables to healthy and nutritious diets; and showcase successes and innovations of private sector operators across the EU and Southern countries, as well as lessons learned.
2 sessions have been held gathering more than 500 participants from different continents. The sessions are available for (re-)viewing in English and French on COLEACP's YouTube channel.
Moreover, summaries capturing each session main messages, along the programmes and speakers' biodata are available below:
Session n°1 – The fruit and vegetables industry: Market trends and prospects of a dynamic sector
9 June 2021
Session n°2 – Policies for encouraging healthier food choices: opportunities for the fruit and vegetable sector
25 March 2022
The OECD-COLEACP Fruits and Vegetables Industry Series focuses on market access conditions and opportunities for the fruit and vegetable sector, especially for fruit and vegetables producers and exporters from ACP-countries. This activity is supported by the Fit For Market SPS programme, implemented by COLEACP within the Framework of Development Cooperation between the Organisation of African, Caribbean and Pacific States (OACPS) and the European Union.