Summaries of the five first IICA-COLEACP Caribbean Agrifood Business Sessions
14/04/2022
Posted by:

Gaetan Dermien

Category:

Caribbean, News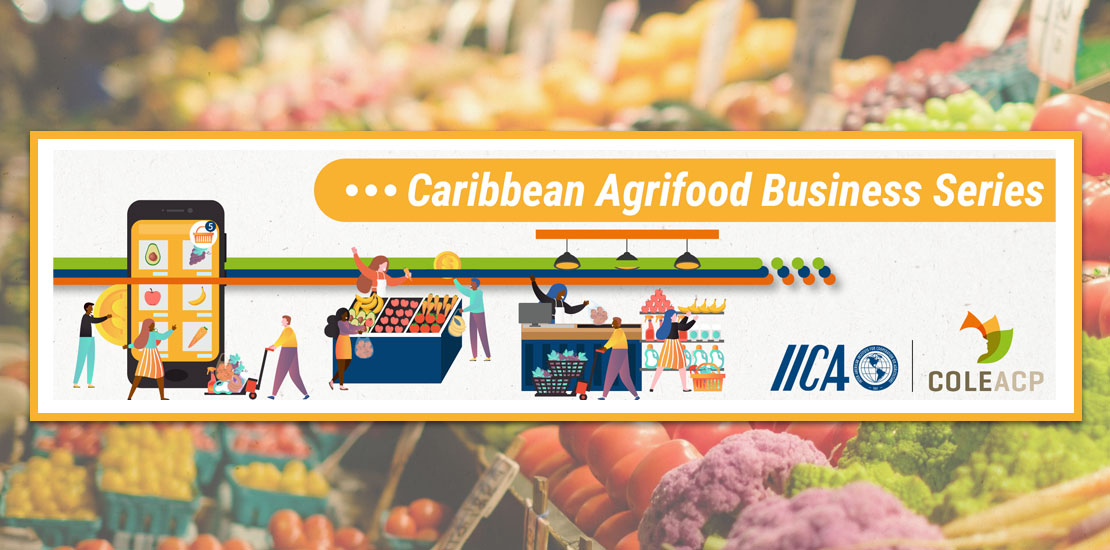 Within their collaboration to develop a more sustainable and resilient agriculture sector in the Caribbean region, the Inter-American Institute for Cooperation on Agriculture (IICA) and COLEACP launched in June 2021 the Caribbean Agrifood Business Series aimed at showcasing innovations and successes of Caribbean farmer-led businesses and SMEs.
5 sessions have been held gathering more than 1,200 participants from more than 70 countries on different continents. The sessions are available for viewing in English, French and Spanish on COLEACP's YouTube channel.
The Caribbean Agrifood Business Series looks at the contribution of entrepreneurs, farmers, agripreneurs and SMEs to business models which are economically, environmentally and socially viable. 18 inspiring entrepreneurs and farmers groups presented their businesses and shared their best practices, innovations and technologies to support others to embrace the unprecedented opportunities offered by local, regional and export markets. Find out more about the 18 featured entrepreneurs and farmers groups in this article.
The series focuses on various topics, including COVID-19 resilience; rebuilding tourism with increased linkages to agriculture; bioeconomy and green businesses; food safety and quality; as well as agriculture trade and opportunities in export markets. Summaries capturing each session main messages are available below, along the programmes and speakers' biodata:
Session n°1 – Post-COVID-19: Resilience building and new opportunities for Caribbean businesses
9 June 2021
Session n°2 – Promoting Bioeconomy and Green Businesses in the Caribbean: opportunities for SMEs
25 August 2021
Session n°3 – Post-COVID-19 : Building stronger linkages between agriculture and tourism: the key role of SMEs and businesses
7 Octobre 2021
Session n°4 – Ensuring food quality and safety in the Caribbean: the key role of SMEs and businesses
9 Decembre 2021
Session n°5 – Agriculture Trade : opportunities for SMEs and businesses in export markets
31 March 2022
The IICA-COLEACP Caribbean Agrifood Business Series focuses on innovations and successes of Caribbean farmer-led businesses and SMEs. These activities are supported by the Fit For Market SPS programme, implemented by COLEACP within the Framework of Development Cooperation between the Organisation of African, Caribbean and Pacific States (OACPS) and the European Union