News Digest: Agri-food Markets, Production and Trade
13/07/2022
Posted by:

Gaetan Dermien

Category:

ACP EN, News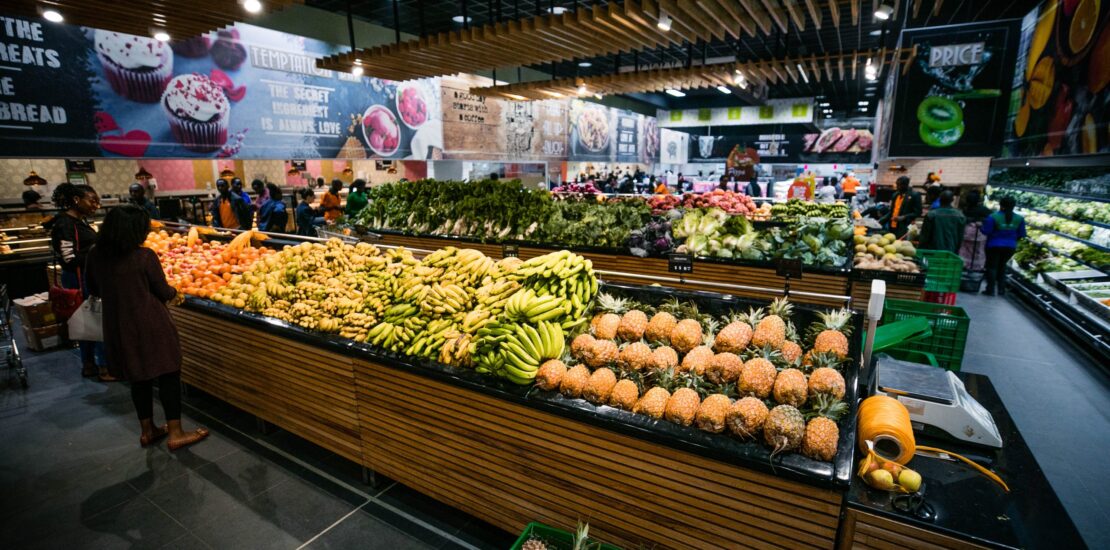 Production
Africa
Short Ivorian mango season follows long Peruvian one
Henk van der Meij of Hars&Hagebauer reports on mango trade that "the Peruvian season's tail end was unexpectedly long, due partly to shipping delays. So the first part of the African season (Côte d'Ivoire) coincided with the last part of the Peruvian season. That's usually not ideal, but the promotions are keeping the mango sales momentum going. Eventually, the market will also have to start paying the price needed for this fruit and the increased costs. Africa is delivering sufficient volumes. But there are fewer and fewer importers from Africa; it's a risky business."
Source: Fresh Plaza, 4 May 2022
Kenyan Government commissions first sweet potato processing plant in Migori
Defence Cabinet Secretary Eugene Wamalwa, a delegation from the Migori County Government and the European Union witnessed the opening of the first sweet potato processing plant in the Kuria West region of Kenya. The plant is expected to process 100 tonnes of sweet potato per day and enable farmers to increase their production. This 117-million-shilling investment is an achievement of the IDEA programme.
Source: Fresh Plaza, 29 March 2022
Launch of the Cereals and Vegetables Development Committee in Ghana
The nine members of the Grains and Legumes Development Board (GLBD) were sworn in on 22 March in Ghana under the aegis of the Minister of Food and Agriculture, Owusu Afriyie Akoto. The GLBD was established in September 2021 by the ministry. The committee is in line with the government's "Planting for Food and Jobs" programme, which focuses on the availability of quality seeds and the development of value chains.
Source: Commodafrica, 24 March 2022
Lesotho starts exporting apples
Apple growers in Lesotho have begun to export Top Red and Golden Delicious apples to South Africa for the first time. This is the product of a World Bank programme to strengthen Lesotho's private sector through high-value, high-potential value chains, like nature-based tourism and horticulture, specifically focusing on deciduous fruit production.
Source: Fresh Plaza, 16 March 2022
East African Community records huge post-harvest losses in cereals and root crops
The East African Community (EAC) makes huge post-harvest losses in food products annually in the range of 30% in cereals, 50% in roots and tubers, and up to 70% in fruits and vegetables. EAC Deputy Secretary General in charge of the Productive and Social Sectors, Hon. Christophe Bazivamo, said that Partner States could reverse this situation through deployment of better storage and processing technologies and enhanced packaging techniques.
Source: East African Community, 11 March 2022
Tanzanian avocado growers to enjoy free import duty scheme in India
The nations of Tanzania and India have mutually agreed that avocado to be exported from Tanzania will not be burdened with any import duty. Other competitor countries, especially those from Latin America, which are also exporting their avocado to India, will continue facing duties of at least 30%. According to Tanzanian Agriculture Minister Hussein Bashe, the friendly incentive was an important economic opportunity which should wisely be used by Tanzania.
Source: Fresh Plaza, 16 March 2022
Expansion in Kenya enables small-scale potato farmers to improve their crop yield
IPM Potato Group in Dublin has been awarded a €250,000 grant from the Africa Agri-Food Development Programme towards the development of cold storage infrastructure essential for the storage of seed potatoes. The AADP grant has enabled IPM to grow its operations and market potential in Kenya, and to support farmers who normally do not have access to clean, certified seed potatoes.
Source: Fresh Plaza, 16 March 2022
Uganda and Tanzania: Reaping the benefits from avocados
Uganda's avocado industry has experienced rapid growth in recent years thanks to companies such as Musubi Farm, which have worked to develop the product's image in the global market. The European market has been very important for Hass avocado growing, but there are other potential markets especially in the Middle East. With the demanding international market opening up, farmers are advised to grow Hass avocado.
Source: Fresh Plaza, 21 March 2022
Cameroon learns potato lessons from Kenya
In Cameroon, national annual potato production is only 300,000 metric tonnes – well below national demand. Access to certified or clean potato seed is low. Working with local Kenyan partners, the International Potato Center has helped to build and coordinate production of starter materials to produce certified seed from minitubers.
Source: CIP, 31 March 2022
Tanzania: Research centres develop new banana hybrids
Three Tanzania Agricultural Research Institute (TARI) research centres, in collaboration with the International Institute of Tropical Agriculture, have developed four new improved banana hybrids: TARIBAN1, TARIBAN2, TARIBAN3 and TARIBAN4. TARI Uyole centre director Tulole Bucheyeki said these improved hybrids are the first-ever improved banana hybrids to be officially released in the country that are resistant to the important pests and diseases ravaging the varieties currently grown.
Source: Fresh Plaza, 4 April 2022
Tomato leaf miner is problematic for Zimbabwean farmers
Farmers at Ndibe village in Ward 18 of the Gwanda rural district in Zimbabwe have lost their entire tomato crop to the tomato leaf miner. Loveness Ndlovu, leader of Zenzele Community Garden, said "We had a thriving tomato crop in 2021 and it was destroyed by this disease called Tuta absoluta. … This disease wiped out our crop." The pest mainly targets tomatoes, tobacco, eggplants and cabbages, and is spreading rapidly in most parts of the country.
Source: Fresh Plaza, 8 April 2022
Tanzanian avocado farmers are happy their government is removing levies
Rungwe District avocado growers in Tanzania thanked the federal government for removing several levies on the crop, which were impeding sales. In recent months, fruits produced by farmers in the district lacked a market and began to rot. One avocado farmer said they had been facing hardships because the government was arranging buyers instead of letting them be free to deal with their crop.
Source: Fresh Plaza, 7 April 2022
Tanzania: A roadmap to stimulate the development of the avocado sector
In Tanzania, the government has unveiled a new roadmap for the avocado industry. According to the Minister of State for Investment and Trade, the strategy foresees several interventions along the value chain: production of quality seedlings, promotion of cultivation in high-potential areas, and construction of storage and packaging centres. Incentives should be put in place to attract private investment in avocado processing, including oil production.
Source: De l'autre côté de l'Afrique, 16 March 2022
Benin cashew nut price rises
In Benin, the cashew marketing season started on 1 April with a floor price for producers rising to CFAF [West African CFA Franc] 350 per kilo, an increase of CFAF 50 more than in 2021. Compared to other countries in the region, this is a more remunerative price. For example, it has been set at CFAF 305 per kilo in Côte d'Ivoire or CFAF 330 in Burkina Faso. Cashew nut production is expected to reach 204,000 tonnes in 2022, an increase of 17% compared to 2021, according to estimates by the specialist n'kalo.
Source: Commodafrica, 31 March 2022
Tanzania: TARI to produce 20 million improved avocado seedlings in 2022/23
The Tanzanian Government, via the Tanzania Agricultural Research Institution (TARI), plans to start production of 20 million improved avocado seedlings in 2022/23. Deputy Minister for Agriculture Anthony Mavunde said the seedlings will be sold at a subsidised price. Through the Tanzania Official Seed Certification Institute, the Government has started registering private avocado seedling producers, and plans to launch guidelines on the production of seedlings.
Source: Fresh Plaza, 25 April 2022
Tanzania: TARI officially released two new sweet potato varieties
The Tanzania Agricultural Research Institute (TARI) Kibaha has officially released two new sweet potato varieties suitable for mid-altitude and warm semi-arid regions. By using the two new varieties and adopting new cultivation methods from Japan, farmers will be able to produce sweet potatoes with a higher market value. Sweet potato scarification technology will also add value for processors.
Source: Fresh Plaza, 22 April 2022
Banana exports in Cameroon up year-on-year
Banana exports in Cameroon went up 27.8% year-on-year at the end of May. Overall, 16,505 tons of fruit were sold on the international market over the period. Market leader Plantations du Haut Penja (PHP) shipped 13,623 tons of bananas in May 2022, up 27.41% against 9,888 tons in May 2021. The second exporter, the Cameroon Development Corporation (CDC), recorded a 37.8% increase with 1,805 tons sold in May 2022, against 1,121 tons in May 2021. Boh Plantations Plc followed the same trend, selling 179 tons more between the two periods (1,077 tons against 898 tons).
Source: Fresh Plaza, 6 June 2022
Kenyan nut exporters encountered high global demand in 2021
In 2021, Kenya's macadamia and cashew exports surged as demand for the products rose globally. This resulted in revenues of 7.9 billion shillings (US$67.6 million). According to the Nuts and Oil Crops Directorate, the country's export quantities of nuts and oil crops products increased from 6,065 tons in 2020 to 6,720 tons in 2021. In 2020, Kenya earned US$57.4 from nuts including macadamia, cashews and coconuts.
Source: Fresh Plaza, 6 June 2022
Kenya surpasses South Africa as Africa's top avocado exporter
Kenya has surpassed South Africa to become Africa's top exporter of avocados. In Central Kenya in particular, where the majority of the country's small-scale avocado farmers are found, coffee bushes are fast being replaced by avocado trees. Murang'a county is Kenya's top producer of avocados and many farmers there are uprooting other cash crops like coffee and tea to plant avocados. Kenya is currently the world's third-largest producer of avocados.
Source: Fresh Plaza, 29 June 2022
Caribbean
Caribbean: Surge in retractable roof greenhouses and cooling houses
Protection from different climate extremes has driven up demand for retractable roof houses. Manufacturer Cravo says that as the tourist industry rebounds, resorts in tropical locations are looking for ways to source fresh, safe produce. Their local food supply is often challenged by hurricanes, whereas imports are unreliable due to challenges in the shipping industry globally. "Our retractable roof systems have survived all 13 hurricanes, typhoons and cyclones that they've been hit with over the past 19 years".
Source: Fresh Plaza, 28 March 2022
RADA assisting Jamaican growers to solve mystery watermelon disease
Following complaints by farmers in Jamaica about their watermelon yields being affected by a "mystery disease", the Ministry of Agriculture and Fisheries has been dedicating efforts and resources to finding a solution to the problem. Demonstration plots have been established by the Rural Agricultural Development Authority (RADA) in St Elizabeth and Manchester to find workable solutions.
Source: Fresh Plaza, 2 June 2022
Dominican Republic: Ministry of Agriculture announces regional ban on whitefly host crops
The Ministry of Agriculture held a meeting with hundreds of producers and experts from the agricultural sector, and representatives of tomato processing agro-industries, to formalise Resolution No. 2018-45, which orders a ban on whitefly host crops in a bid to break the life cycle of the pest. The ban will begin in the southern region on 1 July and will end on 30 September. The ban applies to industrial tomato crops, eggplant, beans, melon, watermelon, cucumber, molondrón, peppers, pumpkin, cotton, tobacco, musú/luffa, squash, bitter gourd/melon and zucchini.
Source: Fresh Plaza, 20 June 2022
Jamaican agriculture ministry plants fruit trees to increase bee populations
The Jamaican Ministry of Agriculture and Fisheries is planting 2,000 fruit trees across the island, intending to increase habitats for honeybees. The move comes as the vagaries of climate change, such as excessive rainfall and high wind, reduce the honeybees' access to nectar and pollen, affecting the country's honey production.
Source: Fresh Plaza, 17 June 2022
Turks and Caicos restrict fresh mango imports
The Plant Protection Division within the Department of Agriculture in the Turks and Caicos Islands has announced that the importation of fresh mangoes is restricted, effective immediately, unless approval is given by the Department itself. The restriction is due to the interception and findings of larvae and signs of anthracnose on imported mangoes. Companies and persons wishing to import fresh mangoes must provide certification from the exporting country that the mangoes are from an area free of fruit flies. They also need to have an approved application from the Department of Agriculture.
Source: Fresh Plaza, 23 June 2022
Pacific
Fiji has options to cut food import bill
Fiji can potentially cut down its food import bill by $24.1 million, says Agriculture Minister Mahendra Reddy. He says Fiji relies largely on imported produce to meet the demands of the tourism sector due to steady supply, high quality and prices that are sometimes lower than local produce. Two villages on the island of Ovalau will pioneer the "Our Community Agriculture" programme under the Ministry of Agriculture's development strategy to enhance links between the tourism sector and local farming communities.
Source: Fresh Plaza, 11 March 2022
Untapped potential in Fiji's ginger industry
At the Qere Mai Lagi ginger farm in Fiji, the owners are optimistic about future sales. Through their association with the United Kingdom Trade Partnership (UKTP) Programme in Fiji, Ifereimi Vasu and Jason Zhong are part of an industry-wide revival in the ginger sector bringing new jobs, higher productivity and increased incomes across the entire agricultural value chain. The programme has identified untapped potential in Fiji's ginger industry, including for value-added products.
Source: Fresh Plaza, 28 March 2022
Fiji: Demand for locally grown Batiri oranges up
Despite the effects of the pandemic, there is a high demand for Batiri oranges in Fiji. Food Processors (Fiji) Limited has supported Batiri farmers who harvest the locally grown oranges and they have been selling well. Sales Manager Rohit Prasad said 102,000 Batiri oranges were picked last month.
Source: Fresh Plaza, 6 June 2022
Papua New Guinea: Coconut trees under threat from rhinoceros beetle
Coconut is one of the big four agricultural commodities in Papua New Guinean exports. The rhinoceros beetle has been on the radar of the National Agriculture and Quarantine Inspection Authority for a decade now because of its destructive behaviour, especially in targeting coconut trees and other fruit-bearing palm trees. The beetle causes damage by boring into the plant's stem and feeding on the sap, damaging the developing leaves. The South Pacific Community is working closely with government agencies to find ways to mitigate the spread of the pest. It warns that the rhinoceros beetle Guam strain has the potential to wipe out copra plantations.
Source: Fresh Plaza, 17 June 2022
Europe
EU organic awards launched
The EU's Commissioner for Agriculture, Janusz Wojciechowski, has announced the launch of the first-ever EU organic awards. Organic operators can apply for eight awards within seven categories, including best organic farmer (female), best organic farmer (male), best organic region, best organic city, best organic bio-district, best organic SME, best organic food retailer and best organic restaurant. The award ceremony will be held on EU Organic Day on 23 September.
Source: Fruitnet, 29 March 2022
UK banana prices still below 1987 levels
According to the UK's Office for National Statistics, UK retail prices for bananas are still below 1987 levels – despite a recent surge in inflation, and despite decades of increasing costs and sustainability requirements for banana producers around the world. Supermarkets believe they can attract shoppers with low-priced bananas, and in some countries supermarket price levels are compared using a basket of products that includes bananas, which encourages them to keep the price low. Other factors are the large supply of bananas and the efficient supply chain, as well as commoditisation of the product. Internationally traded bananas are usually all the same Cavendish variety despite the different brands used. Only organic and Fairtrade bananas get a premium, but these prices are also very much under pressure in the European market.
Source: Fruitnet, 30 June 2022
France: Carrefour applies blockchain to its organic products
Carrefour has announced the application of blockchain technology to its own-brand organic products from April 2022 with the aim of offering consumers greater transparency on origin and production method. By scanning the QR code on the label, it will be possible to find out the origin and route of the product: name of producer, location, place of packaging, mode of transport; its quality: date of harvest, analyses, variety; and finally its certification: date of conversion, official certificate, producer initiatives.
Source: Fresh Plaza, 13 April 2022
Global
100% certified and pilot projects in production: how Lidl is fully committed to bananas
Biodiversity, remuneration, environment, pesticides… Lidl France has been committed to making its fruit and vegetable sectors more responsible since 2020. Among those considered "very risky": bananas. The chain has already converted all its bananas into certified products at the beginning of 2022: organic and Fairtrade/Max Havelaar or Rainforest Alliance. "Bananas are an extremely strategic product for Lidl, as they are the leading product in the fruit and vegetable section, particularly in terms of volumes sold, and by far the one that consumers see as an essential part of their shopping basket", confirms Marianne Naudin, CSR Purchasing Project Manager in charge of making the fresh fruit and vegetable sector more responsible.
Source: Reussir, 2 June 2022
Shea, baobab, gum arabic… vulnerable products increasingly in demand
Shea, baobab, gum arabic, Prunus africana, olibanum incense, argan… , six of 12 "wild ingredients" examined by FAO in its report "Wild check: Assessing risks and opportunities of trade in wild plant ingredients" are from West Africa. Globally, wild plants are used by 3.5 to 5.8 billion people across all socio-economic groups and geographic regions, and one billion people depend on wild foods for their livelihoods and food security. Their economic value is skyrocketing as these plants have become part of everyone's daily life in one form or another, whether it be skin lotions, herbal teas, ingredients for food supplements or to garnish our dishes and salads.
Source: Commodafrica, 10 May 2022
Markets & Trade
Africa
Zambia begins to export avocados to Europe on a massive scale
After a first shipment that met European phytosanitary standards, Zambia has started exporting avocados to Europe on a massive scale. According to the Permanent Secretary of the Ministry of Agriculture, Green Mbozi, this marks the beginning of huge market opportunities for Zambian avocado producers.
Source: Fresh Plaza, 19 April 2022
Zimbabwe joins the Association of Exporters of Fresh Fruits of the Southern Hemisphere (SHAFFE)
"We are very happy to announce the addition of Zimbabwe to SHAFFE, represented through the Zimbabwe Horticultural Development Council," said Nelli Hajdu, Secretary General of SHAFFE. "Zimbabwe is proud to be a member of SHAFFE. We are participating in Fruit Logistica as an industry for the first time, and the reception has been fantastic. There is a lot of interest about our fruit offer", said Linda Nielsen, CEO of the Zimbabwe Horticultural Development Council.
Source: Eurofresh, 27 April 2022
Small-scale farmers focus on Kenyan herbs and spices for export
To many small-scale farmers, exporting their produce sounds like a far-fetched dream or a preserve for the rich who can grow different types of crops in tons. Now more than 40 Kenyan smallholder herb and spice growers have come together under the leadership of an exporter, Ruth Munyoro, to aggregate their produce in two packhouses. Produce aggregated from Matuiku and Boror in settlement schemes in Elburgon and Rongai, respectively, is collected, packed and ferried to the Jomo Kenyatta International Airport for export to Europe, Australia, America and Asia.
Source: Fresh Plaza, 20 April 2022
Nyusi launches agricultural marketing campaign in Mozambique
Mozambican President Filipe Nyusi recently launched the 2022/2023 agricultural marketing campaign in the district of Marracuene. The marketing target for this year is slightly more than 17 million tons of assorted crops. Root crops will account for 45%, vegetables 13%, pulses 11%, oilseeds 4% and miscellaneous other crops 20%. Nyusi urged that the marketing campaign should bring immediate results in generating income for rural households, and in improving the well-being of Mozambicans, as fundamental objectives of his governance.
Source: Fresh Plaza, 25 April 2022
Côte d'Ivoire is banking on agro-industrial value chains
A vast project was recently launched in Aboisso by the Prime Minister of Côte d'Ivoire Patrick Achi – the Competitive Value Chains for Employment and Economic Transformation Project (PCCET), with a budget of $200 million over 6 years and financed by the World Bank, aiming to increase the added value of agriculture through the processing of raw materials whose products will be exported. Different commodity chains have been selected in specific towns, including pineapple in Bonoua and Tiassalé, and mango in Korhogo, Sinématiali and Ferkéssedougou.
Source: Commodafrica, 4 April 2022
Tanzanian produce set to feature in Rungis Market
Tanzania's horticultural crops will soon be on the shelves in the world's biggest fresh produce market, Rungis, on the fringes of Paris. This follows recent commercial deals signed by the country's key player in horticulture industry, Taha, with the largest fresh produce companies in Rungis Market.
Source: Fresh Plaza, 21 March 2022
Cameroon sold 22,604 tons of bananas in March 2022
Banana producers in Cameroon sold a total of 22,604 tons on the international market in March 2022. According to the Cameroon Banana Association (Assobacam), this volume is up by 2,420 tons, compared to the 20,184 tons exported in March 2021. It is also the best performance since the beginning of the year, after 18,394 tons in January 2022 and 16,525 tons in February. This improvement in exports, Assobacam said, is driven by the good performance of Plantations du Haut Penja, the local subsidiary of Compagnie fruitière de Marseille and the leader of the banana market in Cameroon.
Source: Fresh Plaza, 7 April 2022
Zimbabwean exports expected to exceed 10% target
Zimbabwe's trade development and promotion agency ZimTrade says this year's total exports are expected to exceed the 10% target set out in the National Export Strategy due to the country's successful participation in Expo 2020 Dubai. ZimTrade managing director Allan Majuru said the trade body organised the Zimbabwe-Dubai Business Forum earlier this year, which was held on the sidelines of the Dubai 2020 Expo and complemented the Zimbabwe pavilion's efforts to increase the visibility of local products and services.
Source: Fresh Plaza, 11 April 2022
The French group Auchan takes a foothold in Côte d'Ivoire
The first shop of the Auchan Group will open its doors this month in Côte d'Ivoire. The president of the Mulliez Family Association (AFM), Barthélemy Guislain, said "Our adventure will begin this month, with the opening of the first Auchan shop. This will be followed by ten other shops and eventually eighty shops will open throughout the country." The mass retail sector is in full development in Côte d'Ivoire with the presence of the Société Ivoirienne de Promotion de Supermarchés (Prosuma), the Compagnie de Distribution de Côte d'Ivoire (CDCI) and also the French group Carrefour, which is developing with CFAO Retail.
Source: Commodafrica, 2 June 2022
Nigeria wants to tap mango's export potential
Nigeria is the world's 10th largest producer of mangoes, with an annual production of about 800,000 tonnes. Export volumes are low, but the country wants to increase and improve its production to develop and diversify its export markets. Of the eight varieties of mango present in Nigeria, the most widespread is the Ogbomosho/Enugu variety. But foreign markets prefer the Kent and Keitt varieties which are not widely available in the country. The continued increase in demand, especially in Europe, is an opportunity for Nigeria to increase production and develop its export markets. According to Olufemi Oladunni, Director General of the Agricultural and Rural Management Training Institute, there is a need to work with the varieties of mango demanded by the export markets, to increase seedling production to expand plantings. Then implement strict procedures for production and quality control to export high quality mangoes to the international market.
Source: Fructidor, 3 June 2022
European demand for Kenyan avocados increases for Hass variety, as exporter prepares for Chinese exports
The ban on the export of avocados from Kenya was lifted in the first week of March for the Fuerte variety and in the third week of March for the Hass variety. The ban was imposed by the Kenyan Government on 31 January to ensure that no immature avocados were exported. "So far, the harvest has gone well as we have experienced adequate rainfall in most of the areas where avocados are grown," according to Magdaline Kamau of Mofarm Exporters. "As a result, the fruits have developed well and are much larger in size than those harvested in January. Most of these regions are producing large volumes of avocados, capable of meeting the high demand."
Source: Fresh Plaza, 9 May 2022
Senegal mango exports passed 19,000 ton-mark in 2021
In Senegal, shipments of mangoes passed the 19,000 ton-mark at the end of last year. This is a sizeable increase from the volume of 13,000 tons shipped the year earlier and is above the average of the past 5 years of around 17,000 tons. Senegal only exports about 10% of its mango harvest of between 120,000 and 150,000 tons. The industry provides jobs for 20,000 people.
Source: Fresh Plaza, 9 June 2022
Caribbean
Dominican Republic may export more avocados to the US as Mexico's exports decline
Dominican avocado producers could place more fruit in the North American market, taking advantage of the scarcity in the USA due to a drop in exports from Mexico, according to Gilberto de los Santos, technical director of the Dominican Republic's avocado cluster.
Source: Fresh Plaza, 4 April 2022
Dominican Republic banana exports in dire straits
The banana sector in the Dominican Republic has been hit by rising costs and falling prices in international markets. The increase in freight, fertilisers and supplies such as boxes are among the increased cost factors. The aggravating circumstance is that the destination markets refuse to assume these cost increases. The nation exports about 455 containers a week, more than 90% of which are organic bananas. However, from 2016 to date, the price of bananas has plummeted by almost 35% of the Dominican Republic's export price. The gap between the price of organic and conventional bananas is getting closer every day, to the detriment of Dominican exporters.
Source: Fresh Plaza, 29 April 2022
Dominican banana overproduction to be sold in National Price Stabilization Institute markets
The Dominican Association of Banana Producers (Adobanano) announced that it will sell banana overproduction between June and September in the more than 70 markets of the National Institute of Price Stabilization (INESPRE) through a collaboration agreement that guarantees adequate prices for producers and final consumers. Hilario Pellegrini, president of the organisation, said that production peaked every summer because of climate issues and because consumption in Europe, the main export destination, decreases due to the schools' summer holidays. 96% of banana exports go to the European Union: 70-80% of that is organic and 70% is sold as Fair Trade. The Dominican Republic is the world's leading producer and exporter of Fair Trade bananas.
Source: Fresh Plaza, 21 June 2022
Barbados Agricultural Society hopes for tighter controls on onion imports
Chief Executive Officer of the Barbados Agricultural Society James Paul is hoping government measures to tighten controls on the import of onions come into effect soon: "the reality is that [farmers] are competing with an imported commodity on the market that should not have been allowed to be brought in."
Source: Fresh Plaza, 20 April 2022
St Lucia sets out to expand banana trade
The government of St Lucia says it is encouraged by talks on the possibility of using Antigua as a distribution hub for the sale of bananas to countries in the region. Agriculture, Fisheries, Food Security and Rural Development Minister Alfred Prospere said "Currently, we are moving between 2,000 and 2,500 [boxes] per week. But we have asked for the possibility of increasing it to 8,000 because we believe the opportunity exists for additional distribution to Antigua, St Kitts, St Thomas and St Maarten."
Source: Fresh Plaza, 8 April 2022
Island of Saint Lucia revives banana exports to UK
More than 2,000 boxes of bananas were shipped to the UK from Saint Lucia recently. Saint Lucia has not exported bananas to Europe for some time after UK suppliers raised concerns regarding the quality of the fruit being shipped. However, Agriculture Minister Alfred Prospere claims that issue has been ironed out. In November, Minister Prospere led a delegation to the UK to discuss the situation with stakeholders and find new markets for Saint Lucian farmers.
Source: Fresh Plaza, 27 May 2022
Pacific
Papua New Guinea: The fresh produce industry does not have a robust market
According to commercial vegetable production industry representative from the NKW Group David Stewart, the fresh produce industry in Papua New Guinea does not have a robust market and prices are insufficient. Stewart said prices for fresh produce farmers have not changed in the past 15 years. He said that the fresh produce ground in Papua New Guinea is "in everyone's DNA" and they know how to do it but the farmers need the right inputs so they can produce more for export.
Source: Fresh Plaza, 17 March 2022
Fiji: "Economy was cushioned by agriculture sector"
According to Trade and Tourism Minister Faiyaz Koya, the Fijian economy was cushioned by its agricultural sector when there were no tourists coming to Fiji. "In 2021, agricultural exports increased by 43.7% compared to 2019 to $284.9 million," the minister said. Mr Koya said that in the past 2 years, Fiji had witnessed significant growth in export of kava, ginger and turmeric among other spices. He added there were many other agro-products that would do well in this region such as pineapple, papaya and mangoes.
Source: Fresh Plaza, 22 April 2022
Fiji ginger growers aim for price increase
Ginger exporters have urged farmers in Fiji to consider the costs incurred and the resources used to ensure their product remains competitive in the international market. Farmers in Naitasiri are requesting an increase in the price of ginger from the current $2.60 per kilo. According to Fresh Pack Ginger Fiji Ltd Field Operations Manager Satish Kumar, the increase in the price of ginger will be a challenge for local buyers since Fiji is still coming out of the pandemic. Economy Minister Aiyaz Sayed-Khaiyum says it will be great for the company to open its factories to these farmers so they can witness first-hand the sacrifices and hard work rendered by local suppliers.
Source: Fresh Plaza, 27 May 2022
Global
Dole sees growth in berries, avocados, exotic and organics
Dole plc plans to focus the company's efforts on expanding its presence in faster-growing produce categories, particularly berries, avocados, exotics and organics. CEO Rory Byrne said that each of these categories has expanded at a faster rate than average over the past 2 years. "This industry growth is driven by the megatrend of health and wellness, as well as the clear sustainability credentials provided by fresh produce," Byrne told investors and analysts.
Source: Fresh Fruit Portal, 18 March 2022
Dole launches its new range of exotic products in Berlin
At Fruit Logistica 2022, from 5 to 7 April in Berlin, Dole officially introduced "Dole Exotics", its new exotic division, and its consumer brand "BE Exotic". The intention is to use the expertise associated with bananas and pineapples to offer a real point of difference for exotic products on the shelves of retailers in Europe and beyond. The focus will be on mango and avocado.
Source: Fruitnet, 1 April 2022
Batch of two mangoes sold for €3,600 in Japan
On 14 April, at the first auction of the year at a wholesale market in Miyazaki, a city on the island of Kyüshü in Japan, a batch of two high-quality mangoes was sold for a record price of 500,000 yen (about €3,600), a price 2.5 times higher than in 2021. These mangoes were produced locally in Miyazaki Prefecture, which has a subtropical climate. Called "Taiyo no Tamago" ("sun egg"), these mangoes were harvested from April to the end of May-June and weighed at least 350 g.
Source: Commodafrica, 25 April 2022
Still a lot of possibilities for avocados
Avocados are becoming increasingly popular, according to a study by RaboResearch. The research indicates that some 40% of the world's avocados end up in the USA, where they are eaten on average almost three times as much as in Europe – average per capita consumption of 1.5 kg per year. Avocado producers and sellers also see scope for further development of avocado sales and see good opportunities in some European markets. As far as the avocado market is concerned, the CEO of avocado producer Westfalia, Alk Brand, sees a very positive story. "The international market is still growing. Avocado consumption in Europe compared to the US and Mexico is still relatively low. So there is still a lot of growth potential for us."
Source: Fresh Plaza, 10 June 2022
Logistics
Africa
Kenya partners with the Netherlands for refrigerated transport
The Kenyan authorities have signed an agreement with the Netherlands to develop refrigerated transport of fruit and vegetables via the Standard Gauge Railway linking Nairobi and Mombasa. Under this agreement, the two parties will work on a system to ensure the pre-cooling of produce for transport to the port of Mombasa for long-distance shipments to Europe, the largest market for the Kenyan horticultural industry. The aim is to control the cold chain, limit losses and encourage export by sea in order to reduce the cost of exporting products, as the cost of air freight has risen considerably over the past 2 years.
Source: De l'autre côté de l'Afrique, 27 April 2022
Côte d'Ivoire Terminal receives six fleet gantries
Côte d'Ivoire Terminal has taken delivery of six gantry cranes for the second container terminal currently under construction in the port of Abidjan. This delivery is part of a global order for 13 fleet gantries. The 30 m high handling equipment will be used for loading, unloading and storing containers in the container yard. The new gantry cranes supplied by ZPMC are equipped with the latest technology. These include a state-of-the-art control system and a new generation power supply system that significantly reduces carbon dioxide emissions and energy consumption.
Source: Fresh Plaza, 2 May 2022
China completes construction of Uganda-based air cargo terminal
A new Chinese-constructed air cargo terminal at Uganda's Entebbe International Airport is open for business. The modern facility is part of the expansion and upgrade of the airport, a US$200-million project financed by the Import-Export Bank of China. Jiang Jiqing, commercial counsellor at the Chinese Embassy in Uganda, described the facility as state of the art, adding that it has the capacity to facilitate Uganda's exports, especially in the agricultural sector.
Source: Fresh Plaza, 21 March 2022
New citrus terminal to open at expanding Port of Maputo, Mozambique
According to a spokesperson for the newly established Maputo Port Fruit Terminal (MPFT), a new citrus terminal will service fruit exporters from southern Africa. Development plans include cold storage facilities by 2023. The new concession will see 138 hectares added to the existing 140 hectares of infrastructure, after years of increased investment and activity in the facility.
Source: Fresh Plaza, 25 March 2022
Global
Maersk launches Maersk Air Cargo
AP Moller-Maersk has launched Maersk Air Cargo, a new airfreight business to advance the company's efforts to deliver a fully-integrated logistics service. The new air freight company is the result of the existing in-house aircraft operator, Star Air, which has transferred activities into Maersk Air Cargo, the new carrier supporting existing and new customers and Maersk's end-to-end logistics. Maersk Air Cargo is expected to be fully operational by the second half of 2022.
Source: Fruitnet, 14 April 2022
CMA CGM and Air France-KLM join forces and sign a strategic partnership
CMA CGM Group and Air France-KLM Group have signed a long-term strategic partnership in the air cargo sector. This exclusive partnership will enable the two groups to pool their cargo networks, all-cargo aircraft capacities and dedicated services to build an increasingly competitive offer. The agreement is established for an initial period of 10 years. Air France-KLM and CMA CGM will jointly operate on an exclusive basis the entire capacity of their respective airlines' all-cargo aircraft.
Source: Fresh Plaza, 19 May 2022
Innovations
Europe
France: Casino launches a seasonality barometer for fruit and vegetables
Since 19 April, Casino customers have been able to see a new display on the shelves. From now on, an informative colour code will indicate whether the fruit or vegetable is in season or not. This initiative, the first of its kind in France, is part of the "The true taste of the seasons" programme, in collaboration with the chef Mauro Colagreco, which the retailer launched at the beginning of 2022.
Source: Médiafel, 22 April 2022
New French law on sustainable packaging
While in the EU various types of disposable plastic are now banned, France has decided to go further by adopting the Agec law, which excludes plastic packaging for fruit and vegetables. Since 1 January 2022, fruit and vegetables can no longer be sold in plastic packaging in France. In practice, the new law appears to apply to around 30 products. These products will now have to be sold without, or in paper packaging. These are: leeks, courgettes, aubergines, peppers, cucumbers, potatoes, carrots, round tomatoes, onions, turnips, cabbage, cauliflower, squash, parsnips, radishes, Jerusalem artichokes and root vegetables. The Agec law applies to the following fruits: apples, pears, oranges, clementines, kiwis, mandarins, lemons, pomelos, plums, melons, pineapples, mangoes, passion fruit and persimmons.
Source: Fresh Plaza, 25 May 2022
Netherlands: EAT ME avocados now with longer lasting Apeel protection
Nature's Pride now delivers its EAT ME avocados with the plant-based protection of "Apeel", which ensures that ready-to-eat avocados keep their quality longer and helps to prevent food waste. Apeel is made of plant-derived materials that exist in the peels, seeds and pulp of fruit and vegetables. Apeel retains the moisture in the fruit longer and ensures that less oxygen enters the fruit, helping to make the avocado last longer.
Source: Fresh Plaza, 12 April 2022
How to extend the shelf life of avocados without interfering with ripening?
PolyNatural has developed Shel-Life®, a 100% natural and certified organic solution to extend the shelf life of fresh fruits such as pome fruits, stone fruits and avocados. Shel-Life Avocado works as a second skin for the avocado to reduce dehydration, maintain firmness during transportation, and extend the number of days before the fruit ripens. PolyNatural, in collaboration with the Instituto de Investigación Agropecuaria (INIA), has carried out a validation of the use of Shel-Life avocado as a complementary technology to the forced ripening of avocados during the 2021 season.
Source: Fresh Plaza, 13 May 2022
World's first raspberry picking robot
Fruit harvested by what is believed to be the world's first raspberry-picking robot in commercial operation is now on sale in British supermarkets. Two robots developed by Fieldwork Robotics (University of Plymouth) have been harvesting the berries in polytunnels in south-west Portugal. The farm is run by the UK's Summer Berry Company, a leading supplier to British supermarkets including M&S, Ocado, Tesco, Sainsbury's and Waitrose. The robots are being used amid shortages of seasonal workers across Europe. Costing £2 million to develop, the robots stand 1.8 m tall and each is fitted with four 3D-printed plastic arms that simultaneously pick raspberries, which are among the hardest fruit to pick as they are softer than other berries and grow on tall bushes at varying heights.
Source: The Guardian, 1 June 2022
Global
NatuWrap edible coating
NatuWrap is an edible thin coating that essentially stops water loss and keeps oxygen and mould from seeping into the produce. It is applied via a straightforward dipping or spray-on method that uses standard off-the-shelf equipment. The components that make up this product are edible, colourless and flavourless. NatuWrap claims that it is 50 times more efficient than other solutions on the market.
Source: Fresh Plaza, 28 March 2022
Avocado supplier unveils sustainable innovations
Major avocado supplier Westfalia Fruit unveiled a raft of sustainable innovations at Fruit Logistica, with initiatives spanning water conservation, sustainable packaging and beauty products. The company has pioneered a low-flow drip irrigation technique for avocado growing; in France it has launched a new range of environmentally and consumer-friendly packaging for avocados; and a third project will see ground avocado seeds used in beauty products, replacing the now banned and environmentally harmful plastic micro-beads.
Source: Fruitnet, 17 March 2022