News digest: Agri-food markets and production
26/10/2021
Posted by:

Gaetan Dermien

Category:

Africa, Avocados, Bananas, Caribbean, Dominican Republic, Ethiopia, Fiji, France, Gambia, Germany, Ireland, Jamaica, Kenya, Madagascar, Mangoes, Mozambique, New Zealand, News, Onions, Pacific, Papayas, Rwanda, Senegal, Spain, Tanzania, Uganda, United Kingdom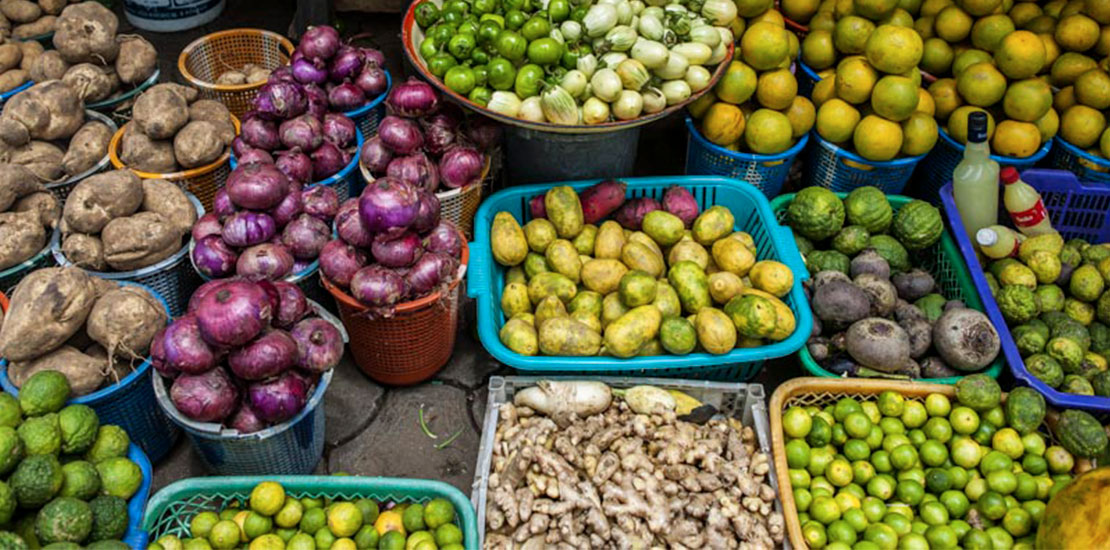 AFRICA
Building resilient food systems in Africa – Declaration at the 11th AGRF
The 8,300 participants of the Eleventh African Green Revolution Forum (AGRF) came together in Nairobi, Kenya from 7 to 10 September 2021 to call for and plan action on building resilient food systems in Africa. 
"Here at the AGRF, we have heard a strong call for Africa and the world to change the way we produce, process, market, consume food, and reduce waste. We know that a failure to change will make it impossible to achieve the key sustainable development goal of ending hunger by 2030 on this continent. Hunger and poverty in Africa can only end with resilient food systems."
The Declaration states that Covid-19 has amplified understanding of the weaknesses in our food systems and underscored the deep-rooted threat posed by changes to our climate, exacerbated by other external shocks and pressures that influence the way we produce, process, trade and consume food.
"Participants have committed to resilient value chain development for farm inputs, through to how we process, transport, and retail products; and manage our food waste. We also heard how important it is to invest in innovation, digital technologies, and the need for renewable energy for its future path."
Read the full declaration here.
Source: AGRF, 10 September 2021
New Africa Agriculture Trade Monitor
AKADEMIYA2063 and the International Food Policy Research Institute (IFPRI) launched the 2021 Africa Agriculture Trade Monitor (AATM) in September at the African Green Revolution Forum (AGRF) Summit. African countries have diversified both their exports and trade partners over the past decade, but African agricultural trade still suffers from structural problems as well as exogenous shocks. Against this backdrop, the 2021 AATM analyses continental and regional trends in African agricultural trade flows and policies. The report finds that many African countries continue to enjoy the most success in global markets with cash crops and niche products. At the intra-African level, countries are becoming more interconnected in trade of key commodities, but there remain many potential but unexploited trade relationships. The report discusses the implications of two major events affecting African trade in 2020 and 2021: the Covid-19 pandemic and the implementation of the African Continental Free Trade Area (AfCFTA).
Source: AKADEMIYA2063 and IFPRI, 10 September 2021
What's trading in French-speaking Africa?
The Enhanced Integrated Framework (EIF) partnership has produced a report on where trade support is going, and where it is needed. Local communities throughout the African continent are cultivating diverse agricultural items with a lot of trade potential – beyond the usual major commodities. Ylang-ylang, shea, pineapple, honey and sesame, for example, when processed, packaged and exported, help small farmers earn more income and cater to increasing global demand.
Source: Enhanced Integrated Framework, September 2021
Promoting SME competitiveness in francophone Africa
A new report from the International Trade Centre (ITC) makes the case for investing in awareness, in addition to implementation, of the African Continental Free Trade Area (AfCFTA). Small businesses in francophone Africa are still reeling from the impact of Covid-19. Smaller firms have seen revenue fall by half and staff by a third due to the pandemic, and these businesses had not recovered to the same degree as larger companies in mid-2021. Only one in ten of the companies interviewed had received Covid-related support from a government or business support organisation, with smaller enterprises struggling more. However, the silver lining in 2021 is the emerging risk management and regional integration trends, which are expected to open new markets for African companies. Only a quarter of firms interviewed were familiar with the AfCFTA, but most of those that know about the agreement believe it will benefit their business. The report is based on data from 2,557 businesses in French-speaking Africa surveyed by ITC and the Permanent Conference of African and Francophone Consular Chambers (CPCCAF) between May and July 2021.
Source: ITC, 28 September 2021
African banana exports fell in 2020
The Food and Agriculture Organization (FAO) has published its Banana Market Review 2020. World banana exports, excluding plantains, remained stable in 2020 at the record levels reached in 2019 of some 21.5 Mt. However, the global export figure for 2020 masks regional differences. Latin American and Caribbean shipments increased, with Caribbean exports up by 4.4% to 420,000 t, 95% of which came from the Dominican Republic, 75% of its exported bananas being organic. But for Africa, international banana sales fell sharply by 21.8% to 630,000 tonnes. Covid-19 led to difficulties in the production, harvesting and transport of bananas, resulting in higher costs and reduced ability to compete with cheaper bananas from Latin America. For example, Côte d'Ivoire, Africa's leading banana exporter, normally sends 50-60% of its bananas to the French market. However, in 2020 its shipments to all destinations fell, not only because of Covid-19, but also because the price of its bananas rose, making Colombian bananas more competitive in this market. Similarly for Cameroon, the second largest continental exporter, banana exports to the UK fell by 37%.
Source: Commodafrica, 12 October 2021
Afruibana calls for fair prices
Afruibana, the association of African banana producers, has sought to highlight the cost increases experienced by the global banana sector, not least in Africa, in an open letter for a fairer and more sustainable value chain. Maritime transport costs are expected to increase by more than 60% next year, while growing costs of production and the slowdown in supply chains are expected to increase purchasing costs by 20–25%. Given the global economic outlook, Afruibana expects operating costs to increase further by 3–5%. However, these cost increases have so far not translated into increases in the price of bananas. 2021 was as a very difficult year for the market, with the prices of boxes of 18.5 kg even temporarily falling below €10. Afruibana says producers are relying on the commitment of their European retail partners to make banana value chains fairer and more sustainable.
Source: Fresh Produce Journal, 20 September 2021
Ethiopian avocado growers intent on penetrating global markets
Ethiopian farmers in the regions of Amhara and Oromia regions are preparing to export avocados to the international market. The Ethiopian Agricultural Processing Agency says that 160 tonnes of avocados from Amhara region have already been collected, prepared, weighed and packed; farmers in the Oromia region are also about to export 16 tonnes of avocados to various countries.
Source: Fresh Plaza, 18 October 2021
Senegal: Digital monitoring of banana producers
The financial institution Baobab Senegal, in partnership with UN Capital Development Fund (UNCDF) and Dimagri, have initiated the "CommeBanane" project to monitor the activities of banana producers in Senegal. CommeBanane is an open-source CommCare platform developed by Dimagi. After a successful pilot in 2019 with ten MSEs comprising more than 472 producers, Baobab Senegal is launching a second phase with 45 MSEs comprising more than 2,250 producers. "This project aims to reduce the information asymmetry between cooperatives active in banana production and financial service providers, and also allows producers to set up an efficient organisation of their agricultural activities in favour of the development of the banana sector," says Baobab Senegal.
Source: Commodafrica, 23 septembre 2021
Gambia: Economic growth to resume in 2021
The International Monetary Fund (IMF) has announced that the Gambia's economy will grow by 4.9% in 2021, compared to –0.2% in 2020. The sectors contributing to this good performance are agriculture, tourism and construction. Eventually, growth could reach 6%.
Source: Commodafrica, 28 September 2021
Kenya: Mango sector wants to win back Germany and UK
The Kenyan mango sector has had to face phytosanitary problems that have hampered its export development, and is currently conducting "a charm operation" on the European market. The country plans to send a delegation to Germany and the United Kingdom in October to promote the fruit to importers. According to the Plant Health Inspection Service (KEPHIS), the industry is currently able to control fruit fly through post-harvest treatment with hot water baths, which eliminates eggs and larvae from shipments before export.
Source: Agence Ecofin, 17 September 2021
Madagascar: Habibo takes over Shoprite supermarkets and enters agreement with Système U
The Malagasy group Habibo, which specialises in the production and distribution of food and hygiene products, has taken over the activities of the South African group Shoprite in Madagascar, consisting of 10 supermarkets. Habibo has also concluded a franchise agreement with the fourth largest French retailer, Système U, and the establishment of the brand in Madagascar is planned for early 2022. 
Source: La Vielle Agricole, 4 October 2021
Rwanda: Cosmetics baron on avocado purpose beyond salad
Sanit Wing is a Rwandan processing and manufacturing company that produces a variety of oils, cosmetics and soaps from raw materials, mostly avocados. Founder and CEO Alexandre Nshimiyimana aspires to elevate the country's avocado value chain, and create a stable market for the fruit involving blockchain technologies to make avocado farming a smart business. Nshimiyimana plans to invest in better equipment to meet global demand by 2023, and to utilise the African Continental Free Trade Area to construct branches in Tanzania, Zimbabwe and Cameroon. A previous Rwanda Development Board Entrepreneur of the Year, Nshimiyimana recently won the GoGettaz Agripreneur Prize, a competition that aims to find Africa's brightest young agri-food entrepreneurs, with over 3,400 applicants across the continent. The competition awards one male and one female.
Source: The New Times, 7 October 2021
Rwanda: No more imports of maize, wheat and soya seeds
The Ministry of Agriculture and Animal Resources has announced that the country will no longer import maize, wheat and soya bean seeds during the next agricultural season, and will no longer financially support farmers who buy imported seeds. This decision follows the development of local seed production capacity that aims to cover 100% of the country's needs. Each year, the Rwandan government spends €6 million on imported seeds (3,500 T of maize, 800 T of wheat, 600 T of soya), mainly from Kenya and Zambia.
Source: La Vielle Agricole, 4 October 2021
Tanzania: The 38th country to ratify the AfCFTA
Tanzania ratified the African Continental Free Trade Area (AfCFTA) agreement on Thursday 9 September, becoming the 38th member state to formally join the treaty. The Minister of Industry and Trade said the ratification is an indicator of Tanzania's President Samia Suluhu Hassan's intention to bring the country back into regional integration. The agreement, signed by 54 of the 55 member states of the African Union (AU), commits countries to tariff reductions of 90% over a five-year period. 
Source: La Vielle Agricole, 4 October 2021
Uganda: Carrefour to take over six Shoprite shops
Majid Al Futtaim, a Carrefour franchisee in East Africa, has reached an agreement to take over six shops in Uganda from South African retailer Shoprite. Shoprite announced last month that it was closing its operations in Uganda after the health crisis affected household incomes and weighed on the company's profits. UAE investor Majid Al Futtaim, who holds the franchise rights for Carrefour in several countries, has signed an agreement with Shoprite to take over the Ugandan shops by the end of the year.
Source: La Vielle Agricole, 4 October 2021
Mozambique and Eswatini pick up on bananas
Some large banana producers in Limpopo, South Africa have completely exited the banana industry, replacing large tracts of bananas with citrus, avocados or macadamias. Most bananas on the South African wholesale markets currently come from Mozambique and Eswatini. Over half of the bananas on the Johannesburg municipal market are from Mozambique and the amount of South African bananas on the market is reducing every year. Traders say that there have been sufficient banana volumes, stable by volume over past the two months, but the region is coming out of a cold winter which has led to higher volumes of medium-sized bananas. Banana prices are slightly higher than usual this time of the year by around 10 to 20%.
Source: Fresh Plaza, 13 October 2021
CARIBBEAN
Investment projects into Agriculture in Jamaica
The Minister of Agriculture and Fisheries of Jamaica announced the implementation of two major projects into agriculture sector: a certified organic high-tech greenhouse farm in Goshen, St. Elizabeth (USD 95 million) producing tomatoes, bell peppers, strawberries, sweet corns…and USD 6 million investment for the JVL Agriculture project for producing fresh fruits and vegetables for the domestic market. 
Source: Fresh Plaza, 12 October 2021
Dominican Republic: Shortage of onions
The federation of onion dealers has reported an onion shortage in the country, and says that it is necessary for the Government to authorise import permits to retailers to avoid a possible shortage in the product in the coming months. If not imported, the price could again rise to more than RD$100 per pound.
Source: Dominican Today, 19 October 2021
PACIFIC
Fiji prepares to welcome tourists again
Fiji has announced that it will open up quarantine-free travel to visitors from select countries, almost two years after closing its borders due to the Covid-19 pandemic. Before the pandemic, tourism contributed nearly 40% of Fiji's gross domestic product and directly or indirectly employed over 150,000 people. But as visitor arrivals fell by 87%, the economy plummeted by 19% in 2020. Fiji will reopen its borders to fully vaccinated travellers from countries including the US, UK, Australia, New Zealand and most Pacific Islands countries from November 11, though the official reopening will be on 1 December, when the country's first scheduled tourism flight on national carrier, Fiji Airways, will arrive.
Source: The Guardian, 14 October 2021
Significant decline in two-way trade between Fiji and New Zealand
The pandemic has had a huge effect on trade between New Zealand and Fiji. The $1.1 billion two-way trading relationship had dropped to around about $550 million in the year to June 2021, in large part due to the stoppage of travel because of the pandemic. A lot of businesses were reliant on the tourism sector, including food and beverage providers. The focus now is on helping them build their capability and identify partners, supported by the New Zealand Fiji Business Council.
Source: The Fiji Times, 19 October 2021
EUROPE
Launch of European Organic Day
The European Parliament, Council and Commission have announced the launch of "European Organic Day", an event that will be organised each year on 23 September. During the signing and launch ceremony, Janusz Wojciechowski, Commissioner for Agriculture, announced that it was "a celebration of organic production, a type of sustainable agriculture which produces food with respect for nature, biodiversity and animal welfare. The 23rd of September also corresponds to the autumn equinox, a moment of the year when day and night are of equal length, a symbol of balance which recalls the harmony between agriculture and the environment, ideally suited to organic production."
Source: Fresh Plaza, 27 September 2021
Avocado mayonnaise hits the market
Paltavo, a company from Malaga, Spain, presented the first avocado mayonnaise – "Avonesa" – at Fruit Attraction in early October. The sauce is egg-free, gluten-free and lactose-free, and will be marketed with mild and spicy variants, suitable for vegetarians and vegans and for a customer base that values fresh and healthy food. The products are made with the natural high-pressure processing method, a cold food processing technique based on the application of high levels of hydrostatic pressure transmitted by water, which maintains the flavours and nutrients of the products.
Source: Fresh Plaza, 12 October 2021
France: Zero Pesticide Residue label passes 100 million units
The "Zero Pesticide Residue" label continues to grow in popularity with consumers and is being promoted by distributors. An emblem of the transformation of French agriculture, it is now present in six different sections of French supermarkets: fruit and vegetables, dried fruit, frozen food, pasta, drinks, and wine. Born in the world of fresh fruit and vegetables, it is becoming a cross-cutting label that simplifies understanding of the approach and multiplies the points of contact in shops. Recently, the Collectif Nouveaux Champs announced the birth of a club of four companies to develop and promote the label.
Source: Fresh Plaza, 4 octobre 2021
France: New Regulation on plastic packaging
France will progressively ban plastic packaging for nearly all fruit and vegetables from January 2022 up to 2026. The Environment Ministry published a decree on 12th October 2021 mentioning that some 30 unprocessed fresh fruit and vegetables are concerned by this new regulation including some tropical fruits (bananas, mangoes, passion fruit, pineapple), and temperature products (melons, aubergines, peppers…). A calendar gives the possibility of finding and using alternative solutions until June 30th 2026 for fruit and vegetables with a significant risk of deterioration when sold in bulk. The new measure is expected to prevent more than one billion useless plastic packaging items per year. 
Source: Fresh Plaza, 12 October 2021: #1 | #2
Spain: Plastic packaging for fresh fruit and vegetables will be banned in 2023
Spain will ban plastic packaging for fruit and vegetables sold in supermarkets and groceries by 2023. The law is in preparation and will be applied to to all items weighing less than 1.5kg. Products with a risk of deterioration when sold in bulk will be left out of the ban on plastic containers. The list of products will be established by the Spanish Agency for Food Safety and Nutrition. 
Source: Eurofruit, 21 September 2021
Tesco to roll out LEAF Marque across global supply chain
The UK supermarket Tesco has announced it will implement the LEAF Marque environmental assurance scheme across its entire global produce supply chain. The move to strengthen the retailer's environmental standards will see its 14,000 fresh produce growers adopt new climate-friendly measures. Linking Environment And Farming (LEAF), which runs LEAF Marque, said the announcement was a 'hugely significant and transformative moment' in its 30-year history. All of Tesco's UK growers will be certified by the end of 2022, while the process to begin certifying the rest of its global grower base will begin in 2023. The ultimate aim will be a complete transformation by 2025. Measures that Tesco's growers will undertake include increased implementation of regenerative practices, improved soil management, enriched wildlife diversity goals and reduced carbon footprints.
Source: Farming UK, 1 October 2021
UK: Lidl expands "REset Plastic" initiative
UK retailer Lidl GB has announced a series of new initiatives as part of its REset Plastic strategy to eliminate plastic waste and support the continued reduction and recyclability of plastics in its stores. The discounter has confirmed plans to replace all single-use fruit and vegetable plastic bags with compostable bags, resulting in the removal of 275 tonnes of conventional single-use plastic. Lidl is also launching a trial plastic bag and wrapping recycling scheme. The trial will enable customers to return "soft plastic" packaging that is not collected from homes by most local authorities in the UK.
Source: Fresh Produce Journal, 15 September 2021
McDonald's offers plant-based burger in UK and Ireland
McDonald's UK&I has announced a trial for its first ever plant-based burger – the McPlant. UK&I is the latest market to introduce the McPlant plant-based burger since McDonald's officially unveiled its global McPlant platform in 2020. Based on feedback and expectations from local customers, the UK&I version of the McPlant is fully accredited as vegan by the Vegetarian Society to ensure it meets the highest vegan standards.
Source: Fresh Plaza, 16 septembre 2021
GLOBAL
Organics "part of the solution"
A key takeaway from the Organic Food Conference in September was the European Commissioner for Agriculture's recognition of the role of organics in fighting climate change. The bi-annual event took place both online and live from Warsaw, Poland, organised by IFOAM Organics Europe with the support of the Polish Chamber of Organic Food. This latest edition was themed 'The future of organic food', attracting over 150 participants from the organic food sector. In his closing speech, the European Commissioner for Agriculture and Rural Development, Janusz Wojciechowski, said that increasing both demand and supply of organic food is crucial to reach the EU's 25% organic land target laid out in the Farm to Fork and Biodiversity strategies.
Source: Eurofruit, 8 October 2021
Online: 3rd International Congress of Mango Growers and Exporters
The Association of Producers and Exporters of Mangoes from Mexico (EMEX) held the 3rd International Congress of Mango Growers and Exporters virtually, from 12 to 15 October. Industry leaders worldwide shared unique and relevant topics that will bring growth to the mango industry in different scenarios.
Source: EMEX, September 2021
Fairtrade raises minimum banana price by 8%
Banana producers are caught in the middle of rising export costs, while import prices for bananas have fallen to a 10-year low of less than €10 per box. This situation has led Fairtrade to increase the Fairtrade minimum price for bananas by an average of 8%. The increase will come into effect on 1 January 2022. "The financial pressure on banana producers has been devastating to their livelihoods and a real threat to their long-term earnings. An increase in the Fairtrade minimum price will provide vital support to banana producers, especially in these times of distress and global market fluctuations," says Nicolas Léger, Fairtrade's global banana manager. The increase in banana export costs is due to a sharp rise in the price of packaging materials, as well as a 60% increase in transport costs. The Covid-19 pandemic has also affected production costs, while efforts are being made to protect banana plantations from the devastating effects of the Fusarium TR4 pathogen.
Source: Commodafrica, 13 October 2021
Global overview: Papaya
Papaya continues to increase in popularity in many countries, but still remains a niche fruit among consumers. Despite this, increased demand has led to a rise in prices and sales, as well as production in countries such as South Africa and Australia. Logistical issues, including the high costs of freight transport across the globe, continue to hamper the export of this fruit as they do many others, but on the whole papayas seem to be enjoying a positive season.
Source: Fresh Plaza, 1 octobre 2021
Peruvian avocado exports skyrocketed in 2021
The value of Peruvian avocado exports grew by 47% year-on-year through July to reach $949 million. That compares to $645 million exported over the same period last year, and is up 14% on the $834 million exported during the whole of 2020. This year's figures do not yet include data for August 2021, the final month of the season. Trade Minister Roberto Sanchez attributed the strong results to an uptick in production and exportable fruit driven by greater investment in the country and good prices in export markets. The main destinations were the European Union, which took 54%, followed by the USA and Chile. Exports to South Korea were notable this year, quadrupling year-on-year to $30 million.
Source: freshfruitportal.com, 15 September 2021
How certification supports farmer resilience
Speakers at a recent International Trade Centre Event on 28 September, "From Competition to Collaboration in Sustainability Standards", outlined some of the ways that voluntary sustainability standards (VSSs) have had a positive social and environmental impact, the challenges they face, and the role of different actors in working together to improve them. The meeting highlighted a recent report, "Coping with COVID-19: Certification supports farmer resilience", which describes how compliance with VSSs can help smallholder producers be more resilient. It can offer higher prices and premiums than conventional markets and provide stronger supply chain relationships that facilitate market access, market diversification, and training for producers. The study focuses on six key commodity sectors: avocados in Colombia, bananas in Guatemala, cashews in Guinea-Bissau, coffee in Rwanda, rice in Cambodia and cotton in India. Pamela Coke-Hamilton, Executive Director of ITC, concluded that VSSs are here to stay, and as they get more and more embedded into national policies and international agreements, it becomes even more imperative that technical assistance is provided to producers in developing countries.
Source: IISD SDG Knowledge Hub, 5 October 2021
WTO: DG calls on members to deliver for least-developed countries
Speaking at the South-South dialogue on least-developed countries (LDCs) and development, sponsored by China, World Trade Organization Director-General Ngozi Okonjo-Iweala noted that "The Covid-19 pandemic has wiped out a decade of progress for LDCs in global trade: by the end of 2020, the value of LDC goods and services exports was 0.7% below where it was in 2011. LDCs are struggling to maintain the 1% share of global trade they achieved a decade ago – it was down to 0.91% last year."
"Enabling LDCs to become more resilient and more integrated into the global economy is critical for meeting international development goals and for building a trading system fit for the 21st century." Read her full remarks here.
Source: WTO News, 17 September 2021
A new AI-powered produce trade platform with integrated QA
Indian start-up Intello Labs has officially launched Praman, its new artificial intelligence-powered agriculture trade exchange platform. Praman features integrated quality assessment and currently facilitates spot-trading and e-auctioning of agri-commodities including cardamom, onions, garlic, pomegranates, apples, potatoes and tomatoes. In addition to automating workflow, Praman makes data on quality of the agri-produce remotely accessible, allowing traders to participate in real-time from anywhere, without the need to be physically present at auctions or market yards. 
Source: Asiafruit, 14 October 2021
Agricultural support policies: A multi-billion-dollar opportunity
A new report, "A multi-billion-dollar opportunity: Repurposing agricultural support to transform food systems", states that agricultural support is not providing desirable results for sustainability and human health – "but repurposing it can be a game changer". Public support mechanisms for agriculture are heavily biased towards measures that are distorting (leading to inefficiency), unequally distributed, and harmful for the environment and human health. Phasing out the most distorting and environmentally and socially harmful producer support is essential, but will not succeed if resources are not redirected towards investments for the provision of public goods and services for agriculture (research & development, and infrastructure) and to decoupled fiscal subsidies. The report, from the Food and Agriculture Organization (FAO), UN Development Programme (UNDP) and UN Environment Programme (UNEP), estimates past, current and future agricultural producer support for 88 countries, projected to 2030, and offers a six-step approach to developing a repurposing strategy.
Source: FAO, September 2021