COLEACP supports entrepreneurs committed to reducing food loss and waste through innovative solutions
29/09/2022
Posted by:

Gaetan Dermien

Category:

ACP EN, News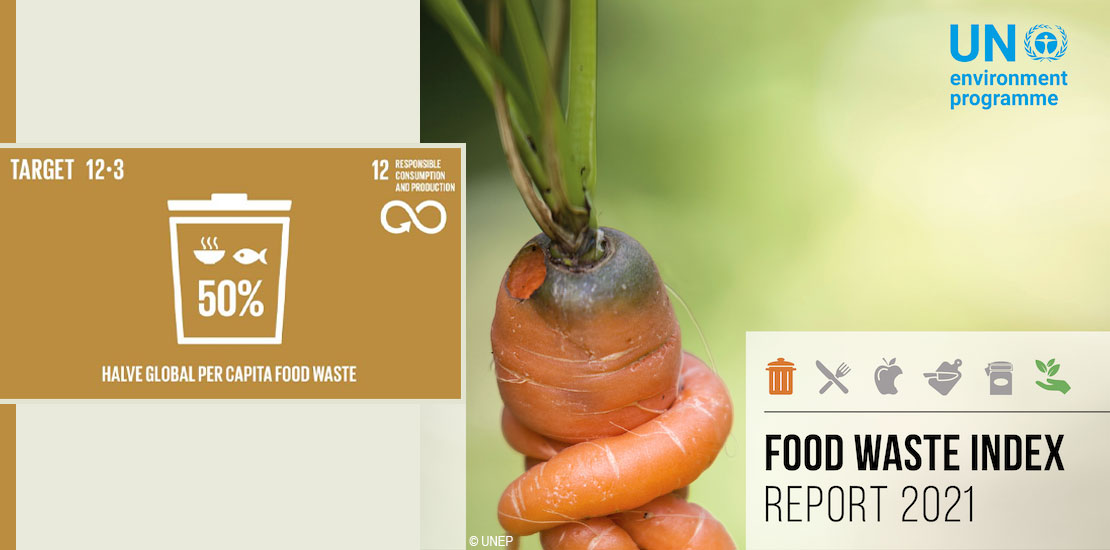 The 2022 International Day of Awareness of Food Loss and Waste (#IDAFLW) is a call for all to pursue the efforts in meeting the target 12.3 of the Sustainable Development Goals (SDGs) for halving per-capita global food waste at the retail and consumer levels and reducing food losses along production and supply chains by 2030.
17% of the total food produced is wasted at the retail, food service and consumption levels.1 In addition, 14% the world's food production for human consumption is lost (discarded, incinerated or otherwise disposed) along the food supply chain.2 Across Africa, most of the food loss happens between harvest and the point of sale, including due to a lack of cold chain facilities especially for perishables, unreliable and inadequate storage facilities and insufficient agro-processing skills among smallholder farming communities.3
Some solutions to address food losses and waste, include appropriate storage and transportation (e.g., cold chains) ; and food processing (e.g., through milling, cooking, freezing, fermentation, or fortification) keeping the nutrient content.4
Circular economy offers new economic opportunities to address losses and waste and creating new essential derived products, i.e. composting to produce organic matter used as fertilisers and energy which are a good alternative to fossil fuels and animal feed, water reuse.
Agriculture and agribusiness have to offer a solution for the sustainability of our planet, and particularly of ACP countries. Reducing food loss and waste is a triple win as it means producing more, using the same amount of resources, while costs related to disposal decrease. It is of outmost importance to ensure more food is available while the world's growing population is more and more affected by hunger and malnutrition, especially in Africa.5 Consuming more of the produced food also alleviates the negative outputs of agriculture such as degradation of land, water, and ecosystems, high greenhouse gas (GHG) emissions and biodiversity losses. The estimated 2.5 billion tonnes of uneaten food accounts for 10% of the global GHG emissions.6
COLEACP supports smallholders, farmer groups and organisations, and small and medium size enterprises (SMEs) to enhance the efficient use of natural resources, mitigate climate change, and support food security and nutrition by reducing food loss and waste at all stages of the value chain and promoting circular economy. (Re-) Discover below some of the featured African and Caribbean entrepreneurs that presented how they contribute to reduce food loss and waste during the Innovations Sessions and the Caribbean Agrifood Business Sessions:


AbdulLateef Olaosebikan, Co-founder, Nafarm Foods, Nigeria
Nafarm Foods is a company which processes and preserves fruit and vegetables, such as tomatoes, pepper and onion, by converting them into paste and puree. With processing facilities ensuring high quality and food safety, the company manufactures products that keep their nutritional value. The company also offers different services to the farmers and partners such as packaging, branding, as well as marketing and training. The objective of the company is to tackle the issue of post-harvest losses, faced by many producers and leading to critical economic situation for them.


Euphrasie Dassoundo, Founder and General Director, AgroExpress, Benin
Agro Express is a company processing fruit, vegetables and spices into purees and concentrates. Tomato puree is its most popular product but the company also produces onion and garlic puree, ground ginger, peanut paste, spice mixes and marinades. By processing fresh food in jars, extending its shelf life, Agro Express tackles the issue of post-harvest losses of Beninese fruit and vegetables producers, as well as the food safety issue.
Agro Express is committed to support the social development of local communities by creating jobs for young people and women.

Hasina Ralay, Manager, LYCHEELAND, Madagascar
Lycheeland is a Malagasy company specialising in the drying and processing of exotic products and superfoods from Madagascar. Lycheeland supplies the largest variety of naturally dehydrated tropical products in the Indian Ocean. Since its creation, Lycheeland has continuously developed its range of nutritious and healthy products, while combating food loss and waste. The company also supports farmers by ensuring them fair prices, using an environmentally friendly processing method and creating jobs, especially for women whose income it seeks to improve.


Kerwin Craigwell, Co-Founder & Operation Manager, Bwana Business Incorporated, Trinidad & Tobago
Bwana Business Incorporated is an innovative and value-driven company which manufactures and distributes local, frozen food products without additives, flavouring nor preservative. The products are prepared from quality locally grown root crops, packaged in convenient Ziploc Pouch and reduce meal preparation time and waste (e.g. from peelings).
To cope with COVID-19 related challenges, Bwana Business Incorporated strengthened its online and social media presence with the launch of brand awareness campaigns and customer' preferences surveys. The company also increased its network of suppliers and invested in improved and value-added products to ensure steady and consistent production. By allocating financial resources strategically, negotiating raw material, packaging prices and flexible payment terms, the company managed to grow.


Nnaemeka Ikegwuonu, Founder & Executive Director, ColdHubs Limited, Nigeria
ColdHubs Limited is a company providing breakthrough innovation to the local community and smallholder farmers. ColdHubs are solar-powered walk-in cold storage rooms for 24/7 cold storage of perishable foods, extending the shelf life of fruit and vegetables from two to 21 days. Users from the local community and smallholder farmers can store food in the cold room by paying a daily flat fee. The company is leading the market for innovative and affordable cold-storage solutions in Nigeria and plans to deploy ColdHubs all across Africa, starting with South Sudan, Sierra Leone, Liberia, Benin and Kenya.


Olayemi Aganga, Co-founder, Maungo Craft, Bostwana
Maungo Craft is a solution-oriented company which upcycles indigenous fruits (orphan crops), that would otherwise be wasted, to produce jams, sauces and syrups. Maungo Craft creates new value chains between farmers, cosmetic processors and communities, to develop a climate change adaptive circular economy. The company works with local farmers to supply vegetable and with natural cosmetic oil processors to process morula, thus promoting the growth of two industries at the same time.
The company started in 2017 and already won 13 local, regional and international.


Pierre Damien Mbatezimana, Founder & Managing Director, SHEKINA Enterprise, Rwanda
SHEKINA Enterprise is a food processing company which produces dried cassava leaves with a shelf life of two years and instant mixtures used to cook cassava leaves with fish or beef flavour. It also produces flour from cassava and other crops, such as maize, millet, peanut, roasted soybeans, etc. Most of the products are exported internationally (USA, Canada, Belgium, Sweden and the UK), the rest being sold on the domestic and regional (Uganda, Congo, Burundi, Kenya, Tanzania) markets.
The company developed and uses an innovative drying technology to secure the nutritive value of cassava leaves while avoiding their wastage due to their high perishability (as leaves have a high water content). This value-addition eases the commercialisation and transport of the products.


Rachel Renie, Co-Founder & Managing Director, D'Market Movers, Trinidad & Tobago
D'Market Movers is an online distribution company established in 2009 specialised in the delivery of fresh produce throughout Trinidad & Tobago. D'Market Movers works closely with a network of about 250 farmers/artisans who supply various types of fresh produce and tries to create new opportunities for its local agripreneurs. Through its online sale platform, D'Market Movers can identify trends in consumption and demand to advice its suppliers about the fruit and vegetable which are highly demanded and the customers' expectations, enabling farmers to grow produce which meet the market demand and requirements.
During the COVID-19 pandemic, the online shop has enabled customers to be supplied with fresh food while ensuring their security as they could stay at home. D'Market Movers recently launched a click and collect store to meet the customers' demand to go in store and be able to interact with staff, adapting the experience to the current health measures in place.