AGRINFO keeps you abreast of EU policy and regulatory changes in the agri-food sector
11/10/2023
Posted by:

Sandra Borma

Category:

Corp EN, News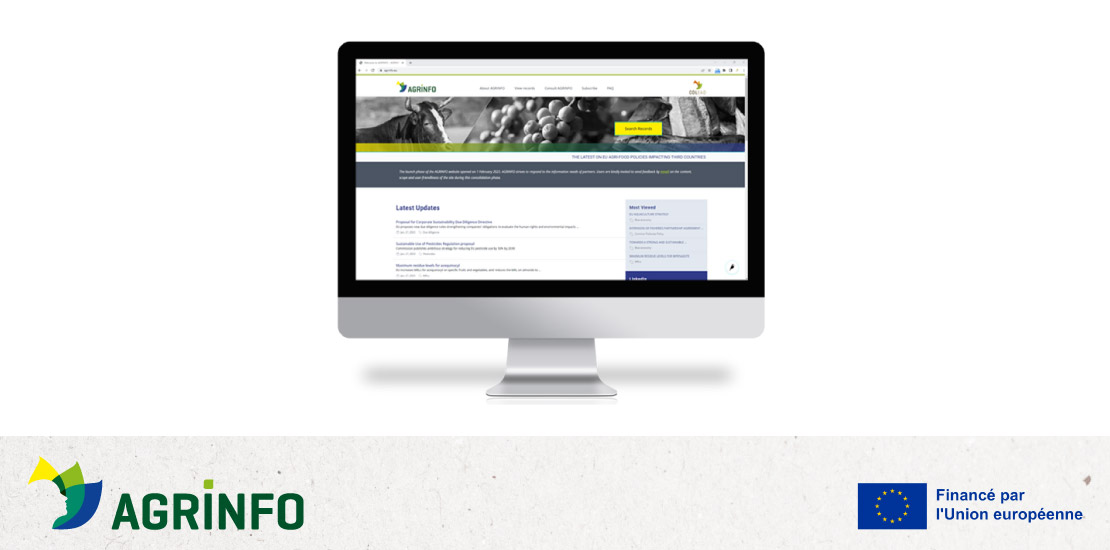 Launched in January 2023, AGRINFO has just published its 300th record on evolving EU policies, regulations and standards impacting agri-food value chains in low- and middle-income countries worldwide.
In its first phase, the AGRINFO programme is focusing on EU policies and regulations and their impacts on non-EU countries. It provides clear information about recent and upcoming changes, timelines, and actions that companies or authorities need to take to meet the new rules.
And it clearly informs stakeholders about when and how they can provide inputs to ongoing policy discussions, both directly to the EU and via the World Trade Organization.
AGRINFO also provides clear explainers about key EU policies and regulations, and a trade policy digest on recent developments in EU trade negotiations.
Subscribers receive regular AGRINFO Update emails highlighting the latest developments and actions. So far in 2023, 12 emails have gone out to 2881 recipients.
The content of all the AGRINFO Update emails can be downloaded in pdf format to easily share with colleagues, along with short versions of records that focus on the key points.
In addition, the AGRINFO programme communicates with stakeholders in a variety of ways:
targeted emails where developments concern specific locations or value chains
Ask AGRINFO via the website
outreach via COLEAD's country relays to national and regional organisations
webinars on request, focusing on specific countries and value chains.
Future plans
AGRINFO will continue to monitor evolving EU regulations and policies, and a second phase will begin to report on developments in private agri-food standards.
Market studies and impact studies are in the pipeline, with pilot impact studies under way on the effect of introducing increased controls under Regulation 2019/1793, and of lowering limits of quantification for pesticide residue analysis.
A practical sectoral guide on meeting emergency measures introduced under the EU plant health rules is under development, and further guides are being considered. These guides will provide more detail on new regulations and standards when requested by partner countries/beneficiaries, and in cases where they express particular concern.
AGRINFO is a programme funded by the European Union and implemented by COLEAD.